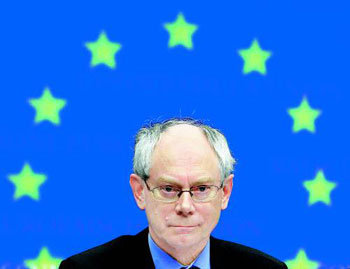 Belgian Prime Minister Herman Van Rompuy yesterday was appointed the first president of the European Union.
The EU summit established under the Lisbon Treaty held a meeting attended by heads of state and government from 29 EU member countries and unanimously chose Van Rompuy as president.
Van Rompuy told reporters after the meeting that he will make EU unity a priority, adding that the most urgent issues are environmental protection and a stable job market.
He will resign as Belgian prime minister and assume the 30-month presidency from Jan. 1 next year.
Former EU Trade Commissioner Catherine Ashton of the United Kingdom was also chosen as the EU`s new foreign affairs chief.
ray@donga.com