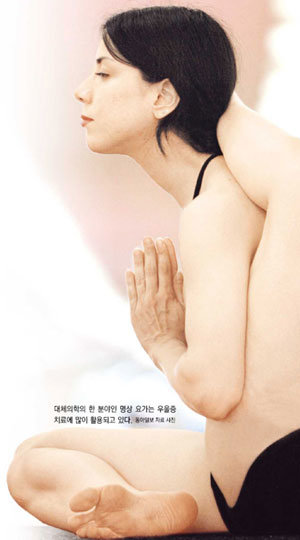 Recently, a book titled, "What can patients with diseases doctors cannot cure do?" authored by a medical chief justice, became famous. The author maintained that doctors can cure only 20 percent of all diseases, and folk remedies could be an alternative to modern medicine.
If you search through an internet a bit, you can easily find secret methods that insisted they cure not only diabetes but also obesity and cancer. These methods are called as alternative medicine. Can it really be an alternative to modern medicine?
It is not substitution, it is a complement-
In the United States, all areas of medicine apart from modern medicine are all called alternative medicine. In Korea, areas excluding modern medicine and Oriental medicine are considered alternative medicine. In broad terms, folk remedies and natural cures all belong to the realm of alternative medicine.
Researchers in the U.S. start to study methods, whether they are scientific or unscientific, only if they can help cure patients. The U.S. National Institute of Health invests tens of billions of dollars in such research a year. However, whatever they study, they are not looking for a new alternative to modern medicine. In other words, they are not seeking a "super medicine."
That is why alternative medicine is called Complementary Alternative Medicine (CAM) in the U.S. That is to make clear that the role of alternative medicine is to complement modern medicine. In addition to this, Integrated Medicine (IM), which integrates modern medicine and alternative medicine, is getting attention these days.
Evidence Based Medicine is the general trend-
In the United States, only treatments whose effectiveness has been proven can be used to cure patients. This is called Evidence Based Medicine (EBM), which has be acknowledged to be somewhat effective through various research, and includes about 20 methods such as herb medicine, acupuncture, chiropractic medicine and homeopathy.
The Korea Complementary and Alternative Medicine institute was founded in last December in Korea. The institute analyzed the efficacy of 46 cure supplements, divided them into five grades and published them. A (recommendation)-grade supplements are African prune (prostatic hypertrophy), top coconut palm (prostatic hypertrophy), Saint John`s Wort (depression), cava (Polynesian Anxiety Herb), Vitamin-A (measles) and Glucosamine (arthritis).
The chief director of the institute, Lee Seong-jae said that they plan to verify if individual cures will work.
However, it is not easy to verify various kinds of alternative medicines that originated from folk remedies and Oriental medicine. Jeon Se-il, a principal at the graduate school of alternative medicine of the College of Medicine Pochon CHA University said that all doctors and Oriental doctors should cooperate to establish scientific evidence.
"You should call in question the advertisements containing words 'institute' or 'the only thing in the world," he said.
There is an internet website which rents ceramic products which, they tout, can cure all kinds of diseases. But these products did not have any scientific evidence to back their claims. The evidence product sellers put forth is just that they worked for them. You need about 30,000 won a day to use this product.
Experts in alternative medicine advise people not to be blinded by plausibly sounding pseudo-operation and products. A university professor said there are many patients who were given ineffective miracle treatments and who come to see a doctor belatedly.
If so, how can we identify pseudo-alternative medicine? There is no correct answer. However, you should generally be doubtful of advertisements which contain words or expressions like "institute"; "our product (cure) is the only one in the world"; "It will work within a couple of months," and "it can cure all kinds of disease."
Also, you should be careful about places with exorbitant doctor's fees, and you should check if those selling medical products have had their treatment scientifically verified.
Sang-Hoon Kim corekim@donga.com