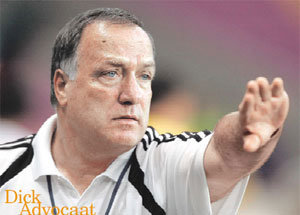 KBS commentator Lee Yong-soo (professor of Sejong University) said, "For the Korean national football team, the match against Iran to be held October 12 is important. Winning or losing doesn't matter, but the Korean team should show that it is out of its slump." Lee added, "A new head coach of the Korean team also needs to understand Korean football culture and players. Foreign head coaches have so far made many mistakes because they failed to properly grasp Korean culture and players."
MBC commentator Kim Joo-sung also noted, "At present, the pressing need for the Korean team is to turn around its depressing atmosphere." Kim further stated, "It is critical that a head coach and the players interact with each other and become united. It's more important for the Korean team to establish a relationship based on trust and faith rather than to improve its skills."
Experts point out that restoring the relationship between players and the head coach that was impaired while going through two different coaches – Humberto Coelho and Johannes Bonfrere –is a key to the future success of the team and comes before improving the team's performance or picking out new talent. Experts say, "Once the coaching staff and the players restore their trust in each other, the goal for 2006 Germany World Cup will accordingly be set."
Vice Director of Competition Department under the Korea Football Association (KFA) responsible for amateur football Lee Sang-ho remarked, "Head coach Advocaat needs to show that he is a great commander." Lee means that Advocaat should show that he is different from former head coaches in order to reverse the way the public views the KFA under the current circumstances in Korea.
Lee pointed out that previous head coaches had failed to show their own strong charisma and fully exerted their abilities as they were initially labeled as third class coaches.
Jong-Koo Yang yjongk@donga.com