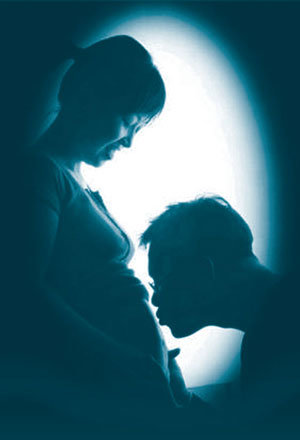 "I delivered my first child by caesarean section. Will it be possible for me to deliver subsequent children without one?"
In the afternoon on August 23 at the department of obstetrics at Yeouido St. Mary's Hospital in Seoul. Dr. Gwon Ji-yeong, an obstetrician at the Hospital was asked the above, and frequently hears the same question from pregnant women who are expecting their second child.
That is because mothers are aware that they can recover and leave the hospital faster, and more easily breastfeed their babies by giving birth vaginally instead of repeating a caesarean section (C-section) birth.
"If women choose Vaginal Birth After C-section (VBAC), one out of 100 could have her uterus ruptured, and one out of 1,000 newborns could be at risk. Newborns are at the same risk as those born from the women who give birth for the first time and have chosen a natural birth," Professor Gwon explained.
The ratio of C-sections in Korea is the highest among OECD member states. Now more pregnant women who have undergone C-sections are interested in a VBAC.
According to Yeouido St. Mary's Hospital, only 99 women attempted a VBAC in 2000, 183 women in 2002 and 205 in 2004. The number has been increasing every year.
Those who have undergone an operation due to diseases of the uterus cannot have a VBAC.
The most important factor is the pregnant woman's will. Going through a VBAC is like giving birth for the first time. So the mother needs to brace herself for the delivery. The broader the hips are, the safer the delivery will be. Even would-be mothers expecting twins would have little trouble.
An exception is those women who have undergone a medical procedure because of diseases of the uterus. Their uterine walls could have become much thinner. Another exception is those women who have had a C-section that involved a vertical incision.
Professor Jang Jin-beom at the department of obstetrics at Kangnam Cha General Hospital said, "There are a lot of cases of vertical C-sections when it's the first pregnancy and the placenta is placed very close to the cervix or when the fetus is lying horizontally. If these women go through a vaginal delivery, their C-section scars could be easily ripped."
One should go to a hospital where anesthesiologists are always on call.
Would-be mothers should make sure that anesthesiologists are on call at the hospitals of their choice in case emergency operations are required. And they should check if their hospitals have enough blood supplies because some emergency procedures require blood transfusions. Another necessary step is to find out how favorable their obstetricians are toward a VBAC and how experienced they are in a VBAC. Due to the risk of a ruptured uterus, many obstetricians choose repeat C-section deliveries in the end.
A wise thing to do is to get more information from the online community of the women who have had successful VBACs (http://cafe.daum.net/VBAC). There, you can read detailed stories of successful VBACs and introductions of their hospitals and obstetricians.
Those who have had C-sections twice would be wise to avoid a VBAC, however.
If the unborn child weighs more than 4.5kg, the rate of successful VBACs drops by half (to 42 percent), and the risk of a ruptured uterus goes up by about one percent. Pregnant women who gave birth by C-section more than twice need to keep away from a vaginal birth because of a higher risk of a ruptured uterus.
In addition, a smaller age gap between the first and second child means an increased risk of a ruptured uterus. Therefore, a minimum six-month interval is good after the first childbirth. And those who had a hard labor when giving birth to the first child are less likely to have a successful VBAC. The same is the case with the women whose pregnancy lasted more than 41 weeks and was ended by induced labor.
Professor Kim Seung-bo at the department of obstetrics at Kyung Hee Medical Center said, "The biggest reason for unsuccessful VBACs is because the delivery does not go well. This accounts for more than half of all VBAC failures. The second biggest reason is because women themselves couldn't bear the pain and wanted a C-section again."
Jin-Han Lee likeday@donga.com