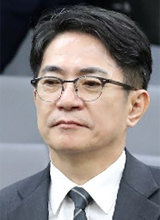 A progress report on Lee Kyun-yong's confirmation hearing for Chief Justice of the Supreme Court was adopted on Thursday. The report included both the ruling party's 'qualified' opinion and the opposition's 'unqualified' opinion. However, during the plenary session on the same day, neither the ruling nor the opposition parties submitted a motion to appoint Lee. A vote on his appointment is expected as early as Monday, with the final decision resting on the Democratic Party, which holds the majority of seats.
The Supreme Court Chief Justice Personnel Hearing Special Committee held a general meeting at the National Assembly on Thursday morning and approved a progress report on the nominee within just five minutes of the meeting. The ruling People Power Party qualified the nominee, stating, "The nominee is an orthodox judge who has practiced in various fields of trial work in courts around the country for about 30 years. He upholds the idea that a judge's duty is to follow the rule of law rather than prioritize personal friendships." In contrast, the opposition party issued an unqualified opinion, asserting that "the candidate was nominated for the Supreme Court due to his friendship with the President rather than his ability or qualifications as a judge."
After the general meeting, National Assembly Speaker Kim Jin-pyo, along with the floor leaders of the ruling party and the opposition party, Yoon Jae-ok and Park Kwang-on, respectively, met and decided not to bring the appointment motion to the plenary on Thursday. "Each party needs to gather more public opinion," said Yoon. "We are discussing whether to handle the appointment motion on Monday," the two floor leaders stated.
"We're going to vote it down no matter when it comes up for a vote," a Democratic leadership official said. A majority of the members present must vote in favor of the nomination for Supreme Court Chief Justice. This could raise concerns about the possibility of a Supreme Court without a Chief Justice becoming a reality.
Jun-Il Kim jikim@donga.com