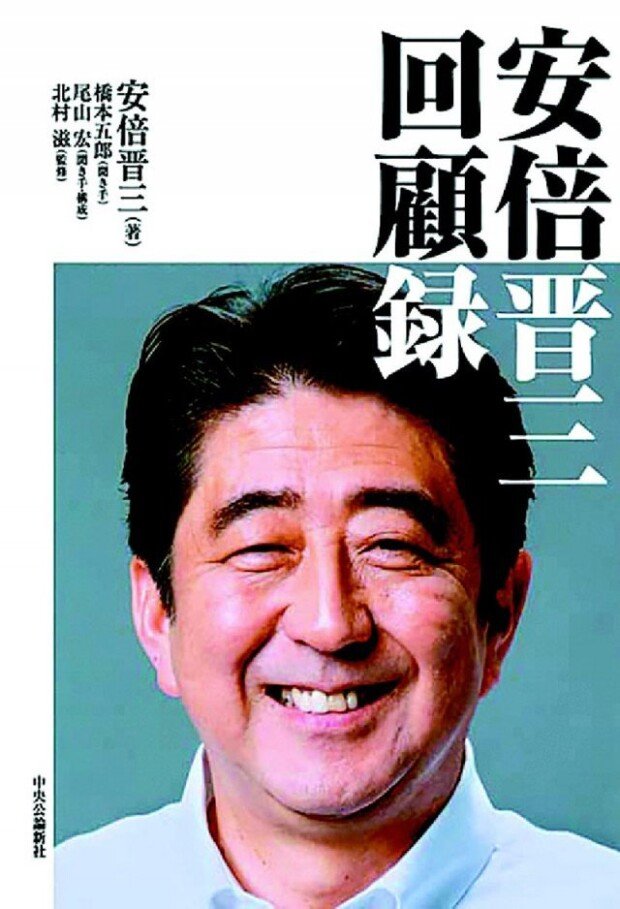 The memoirs of former Prime Minister of Japan Shinzo Abe, who was killed by gunshot in July last year, will be published on February 8.
According to Yomiuri Shimbun on Monday, the book titled "Memoirs of Shinzo Abe" was written based on interviews conducted over a year from October 2020, a month after the former prime minister stepped down from office. Prime Minister Abe discussed anecdotal stories about foreign leaders, such as former U.S. President Donald Trump with whom he had a close relationship, Chinese President Xi Jinping, and Russian President Vladimir Putin, as well as his thoughts about running the country.
In his memoirs, former Prime Minister Abe said that while former U.S. President Trump seemed belligerent, he was passive about military action. He said that if North Korea noticed that former President Trump was passive in military action, deterrence would not work and that he and the U.S. administration "worked hard to ensure that (Trump's) true color was not revealed."
"The power to compile a budget is powerful. They run to bring down a regime that does not follow their will," he said about Japan's Ministry of Finance, showing his distrust. The former prime minister pursued a quantitative easing policy called Abenomics, which consisted of super-low interest rates and large-scale issuance of sovereign bonds. Explaining the situation in November 2014, when the House of Representatives was decided to dissolve, he said, "I had no choice but to dissolve it in order to silence the tax collectors."
The former prime minister had 18 interviews with Yomiuri Shimbun for over 36 hours. This memoir, subtitled "The Unknown Prime Minister's Loneliness, Determination, and Dark Fights," was written by Yomiuri Special Editor and Editor-in-Chief and was supervised by former National Security Agency Director Shigeru Kitamura. It was originally scheduled to be published early last year when he took office as chairman of Abepa, the largest faction of the ruling Liberal Democratic Party. Still, it is said that former Prime Minister Abe requested a delay in publication due to sensitive parts. After former Prime Minister Abe died during an election campaign in July of last year, the publication was decided with the consent of his wife, Akie. It ranked second in the book section of Amazon Japan and first in non-fiction only with pre-orders before publication.
sanghun@donga.com