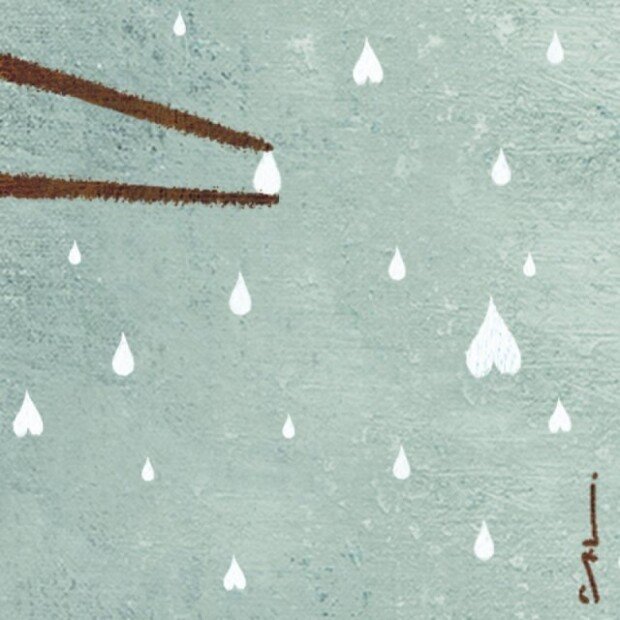 One friend I know cleans up his house whenever feels sad. Another friend washes the dishes when she is upset. Some feelings are too hard, complicated, and deep to spill. Where do those feelings go then? They go to the body. So, sometimes, cleaning up or washing dishes feels like an exorcism dance with deep sorrow.
One of the bodily expressions of sorrow that this poem newly adds, is the act of using chopsticks. One very sad person brought raw rice. If the person spills it on the table, it would be difficult to pick it up with chopsticks. Uncooked rice is very hard and stubborn. When you pick a grain of rice one by one, you will stop crying. A story of picking up a grain of rice one by one is not sad, but when you imagine a person doing that, it is nothing but sad.
In this poem, the spilled rice represents teardrops. The poem suggests it takes a lot of sweat and time to take out all the sadness from the body. It would be difficult to do it on one's own. So the poet sits across from the sad person with chopsticks. They pick up the sadness together. That is what is truly needed for the sad person even though it only takes a grain of sadness.