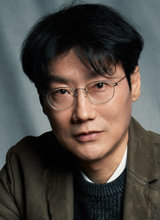 The Netflix original "Squid Game" is nominee for Emmy awards (the Academy of television) in production. It is the first time non-English drama is nominated for awards. Four actors and actresses including Lee Jung-jae from Squid Game are also nominated for outstanding actors and supporting actors' awards for the first time as Korean actors and actresses.
On Tuesday (local time) according to Academy of Television Arts and Sciences (ATAS), which presents Primetime Emmy Awards, "Squid Game" is nominated for 14 Emmy Awards including Outstanding Drama Series for the 74th Primetime Emmy Awards and made history in the maximum number of nominees as a foreign language drama. Until present, only dramas produced in English were qualified for Outstanding Drama Series Awards of which "Squid Game" broke the precedents for the first time. For the best drama series award, "Squid Game" will contend with the following seven dramas: "Succession,"" Stranger Things," "Better Call Saul," "Euphoria," "Ozark," "Severance," and "Yellowjackets."
Lee Jung-jae who played Seong Gi-hun in "Squid Game" was the first Asian actor to be nominated for Outstanding Lead Actor Award. On Wednesday, Lee made a statement through his management company, "It is such a great honor to be nominated with such big names. I would like to share this honor with all the fans from the globe who exhibits so much affection to 'Squid Game' and with the 'Squid Game' team who sweated together." Park Hae-soo who played Cho Sang-woo and Oh Yeong-su who took the role of Oh Il-nam were both nominated for Outstanding Supporting Actor Awards competing against one another. Jung Ho-yeon who played Kang Sae-byeok was also nominated for Outstanding Supporting Actress in Drama Series and Lee You-mi acting Ji-young was nominated in the category of Outstanding Guest Actress in Drama Series.
Director-writer Hwang Dong-hyuk (photo) was also nominated for best directing in a drama series and for best writing in a drama series. Hwang commented through Netflix, "With the Emmy nomination of 'Squid Game,' I hope the window of opportunity further opens for the whole world to enjoy and understand each other's content beyond the barriers of language and culture."
Forecasts are being made on the possibility of "Squid Game" winning awards. The Associated Press commented, "HBO drama 'Succession' made the maximum nominees for this year's Emmy race, yet is faced with a strong contender "Squid Game." Netflix most watched show ever, "Squid Game" won Golden Globes Awards, SAG Awards, and Critics Choice Awards.
The 74th Primetime Emmy Awards is scheduled for September 12 and shall be broadcasted through NBC.
beborn@donga.com