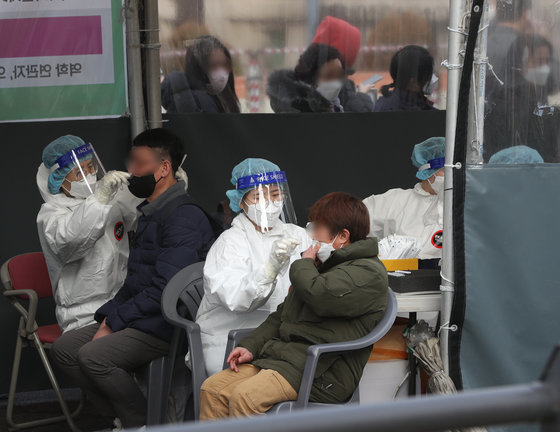 South Korean researchers announced that neutralizing antibodies prevent reinfection last longer if a patient experiences more severe COVID-19 symptoms. However, asymptomatic infections had almost no reinfection prevention effect.
A research team of professors Oh Myung-don, Park Wan-beom, and Choi Pyeong-gyun of the infectious disease department at Seoul National University recently published a paper titled "research on the neutralizing antibodies reaction to early COVID-19 patients and the Delta variant" in the Journal of Korean Medical Science, according to the medical field on Tuesday.
According to the paper, the research team tracked for 12 months 16 COVID-19 patients who had been hospitalized in an isolation ward of the Seoul National University Hospital between February 2020 to June 2020. Eight of them experienced severe pneumonia symptoms requiring oxygen treatment while four of them had light symptoms and the rest experienced no symptoms. All 16 patients did not get vaccinated during the research period.
The eight patients with serious symptoms showed antibodies that neutralize the Delta variant two months after the infection. Five of them maintained neutralizing antibodies five months later and the number decreased to three 12 months later.
Three out of four patients with light symptoms had neutralizing antibodies two months after the infection but the antibodies disappeared 12 months later for all cases. Four asymptomatic patients did not have neutralizing antibodies immediately after the infection.
The paper suggests a result different from the claim that COVID-19 infections with even light symptoms create natural immunity and prevent reinfections as asymptomatic patients are unlikely to build neutralizing antibodies to prevent the Delta variant and the antibodies quickly disappear in those with light symptoms. The research team recommended that asymptomatic patients should not delay vaccination even after recovery from COVID-19.
Gun-Hee Cho becom@donga.com