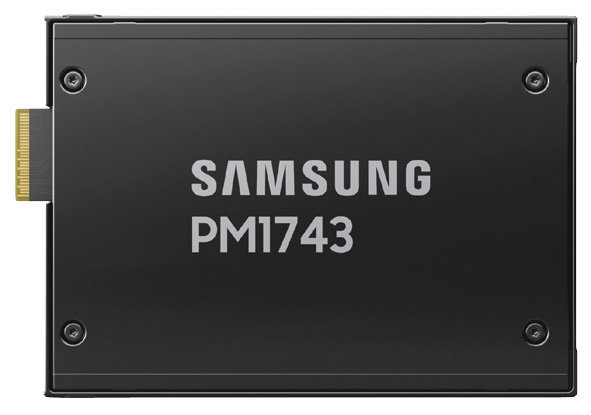 Samsung Electronics on Thursday announced its plan to develop the "PM1743" solid-state drive (SSD) of high performance used to build computer networks and servers in governments and businesses to mass-produce the invention early next year.  
Unlike DRAM on which data are gone when a device is turned off, SSD stores data based on NAND Flash that enables data storage without power on. The development replaces HDD on PCs. There is a growing demand for HDD among governments and businesses as they prepare to build up large-scale server systems.
The PM1743 is twice better at speed of data reading and writing compared to the previous version. It is more electrically efficient by 30 percent. Samsung Electronics expects a high demand in fields of AI, metaverse and cloud services as such systems require a more potent and safer server where people from all over the world exchange and store data and use content online.
Based on the PCIe 5.0 (peripheral component interconnect express) - an interface standard for high speed data input/output, the PM1743 is characterized by the maximum amount of data that can be transmitted per second – double that of the version 4.0. It has two ports for the sake of stable operation of servers to make sure that servers equipped with multiple SSDs still transmit data even after either of them (SSD data input/output device) does not work. With an independent security processor embedded in it, it can prevent external attacks and information forgery. The PM1743 is scheduled to be present the CES 2022 Innovation Award in Las Vegas next January.
Hyung-Seok Seo skytree08@donga.com