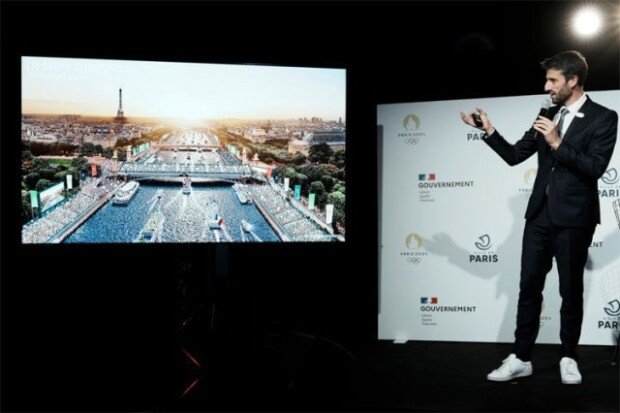 The 2024 Summer Olympics in Paris will take place outdoors at the River Seine instead of the main stadium. The opening ceremonies of the Olympic games have usually been staged in the main stadium, including the latest 2020 Tokyo Olympics.
The BBC reported on Tuesday that the 2024 Paris Olympics organizers announced the opening ceremony will set outside at the River Seine in Paris. "We expect more than 600,000 spectators at the opening ceremony. Athletes and delegations will sail along the river on some 160 boats," said the head of the organizing committee. The 2024 Paris Olympics will mark the first summer game ever to hold the opening ceremony outdoors. Athletes joining the opening ceremony will sail on boats, which will pass along the iconic landmarks of Paris, including Notre Dame, the Louvre, and the Eiffel Tower.
The 2024 Paris Olympics organizing committee decided to hold the opening ceremony outside so that people have free access to the ceremony. The lower part of the river bank will be accessible only by those with tickets, and there will be free access to the upper part. Some 80 giant screens will be installed along the river to make the ceremony accessible by people.
Given that tickets for the Olympics opening ceremony were sold at high prices, the Paris Olympics organizing committee's decision is truly unprecedented. The staff at the organizing committee commented on the decision that the Games will hold the most spectacular and accessible opening ceremony in Olympic history. Tony Estanguet, the president of the Organizing Committee for the Paris Olympics, said that spectators will have a unique, once-in-a-life-time experience in Paris.
hun@donga.com