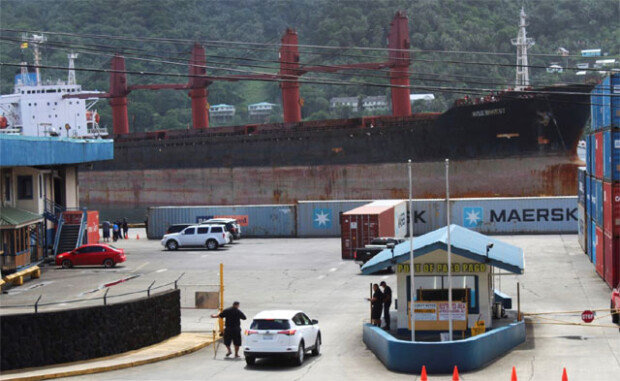 North Korea's strong backlash to the first U.S. seizure of its vessels, communicated through its foreign ministry spokesperson, is presumably because Wise Honest (17,000-ton vessel), its second largest freight vessel, was used to trade raw materials for foreign income.
"Most of North Korea's violation of sanctions are conducted by small vessels, but the possession of large vessels like Wise Honest have a symbolic effect," said Professor William Brown of Georgetown University. Attorney Joshua Stanton, an expert on international sanctions, commented that "With coal being North Korea's largest export item and blocked land routes via railway or roads, the seizure of a large vessel will be a big blow to North Korea."
North Korea accused Tuesday the United States of robbery after U.S. officials announced the seizure and began confiscation on May 10.
Experts are paying attention to U.S. actions to conduct legal confiscation measures for the first time, which had only kept track of vessels breaching sanction measures. "U.S. prosecutors' intelligence on North Korea has been enhanced to the point of being able to obtain clear evidence of North Korean breach of sanctions to convince the court," said a North Korean expert. "This will add more pressure to North Korea."
In-Chan Hwang hic@donga.com