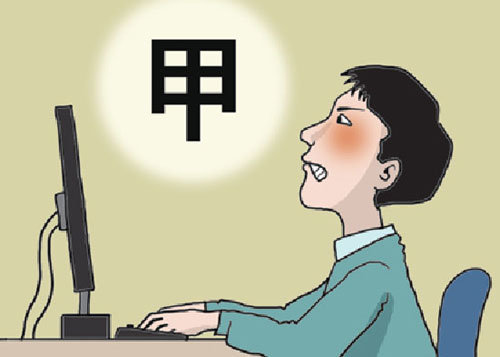 "Most school-age children attend private academic institutes. The fact that they are attending two academic institutes means one of them is not necessary. This situation continues due to the incompetence of the Ministry of Education. I don't see its reason for existence," says a member of a private research institute.
"To get sign-offs for construction of a park or a redevelopment project, we have to make several in-person visits to the central government's office. Writing applications for subsidies takes up 20% of officeholders' total workload. Adding work delegated by the central government, 70% of the work we do is related to the central government. This is where the term '30% local self-governance' comes from," explains a politician who served as the head of a local government body.
Many readers must have assumed these statements were about Korea in 2019. Actually, these are from a Japanese book, "How Bureaucracy Ruins a Nation (translated from the Japanese title)," which was published in Korean 25 years ago. The original Japanese version was published in 1993. Japan, in 1992, saw its per capita GNI having reached 30,000 U.S. dollars for the first time in the world as a nation with a population of 50 million or higher. However, in the following year, Japan's real estate prices plunged and corporations became insolvent, pushing the country to enter the "lost 20 years." The statements were made right around the beginning of the dark years.
"Japan bashing" almost seemed like a global trend around the time that the book was published. Korean media also claimed that there was nothing to learn from the once-flourishing country. Bureaucrats can't be solely blamed for Japan's economic downturn—yet, many contemporary writings pointed to the country's bureaucratic culture having piled regulations after regulations as its cause more than any other factors, such as a soaring yen following the Plaza Accord, and dwindling and aging population.
Bureaucracy and regulations go hand in hand. Without a change in bureaucrats, there will be no change in regulations. Korea's regulations have not been improved yet due to government officials' failure to change despite the country's president calling for abolition of regulations. This must be why the Japanese book was titled "How Bureaucracy Ruins a Nation," not "How Regulations Ruin a Nation." The current administration of Korea has recently introduced the regulatory sandbox policy, but it has a long way to go. A remark by Lee Jae-woong, the CEO of car-sharing company SoCar, on the outdatedness of the deputy finance minister shows how frustrated businesses are with overly-strict regulations.
"All industries are registered under certain government departments and have no choice but to follow their instructions from the beginning until the very end in return for regulations to protect and foster the industries. When a new business emerges, bitter disputes over which department is going rule over the business take place. Once a department is put in charge and obtains an authority for approvals, new organizations will be formed and so will the opportunities to dispatch favored officials to the organizations."
This was how the author of the book described Japan's then-bureaucratic structure. I only hope to be able to confidently say Korea's bureaucratic culture is not as bad as this.
koh@donga.com