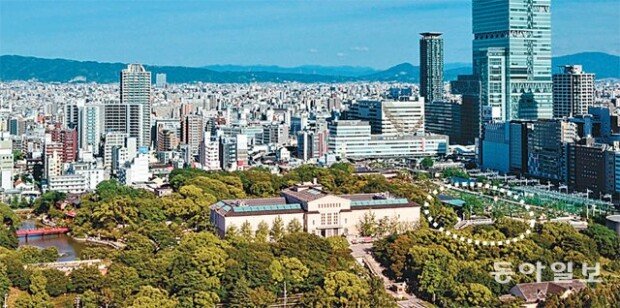 While Tokyo was a Japanese city that absorbed South Korean students, Osaka was a place where South Korean laborers flocked to. In 1925, the city had 34,311 South Korean workers, which amounted to 25.1 percent of the total number of South Korean laborers in Japan (136,709).
Yet, labor environment was immensely poor. South Korean laborers earned less than their Japanese counterparts due to discrimination against colonials. In the 1930s, their daily wage was one yen and 22 jeon on average, nearly half the amount Japanese workers received (two yen and five jeon).
In 1919, South Korean laborers residing in Japan started to stage labor strikes with increased frequency. Korean miners' walkout, which was held in Fukushima's coal mines three months after Yeom Sang-seop's attempted rebellion, is believed to have been affected by the March 1st Movement.
The Tennoji Park, which had been the place of revolt in Yeom's plot, became site where South Koreans living in Osaka frequently held anti-Japanese rallies including the ones commemorating four events, namely the March 1st Movement, the National Humiliation Day, the Kanto Massacre, and the Labor Day, as well as protests against oppression of the Japanese Governor-General of Korea. In particular, a rally against Japan's tyranny, which was participated by around 4,000 people in the park on June 1, 1927, lit the fuse of anti-Japanese campaigns across Tokyo and other regions.
Dong-Ki Sung esprit@donga.com