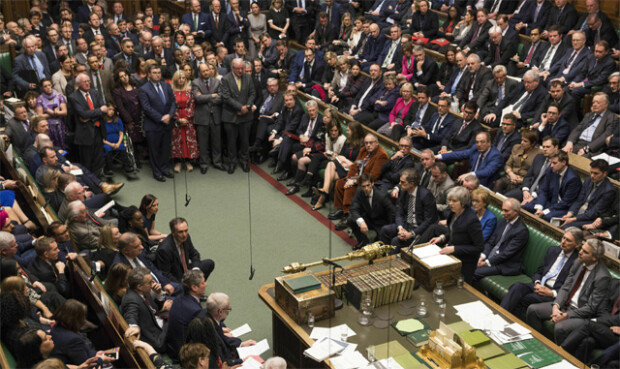 The British House of Commons rejected Prime Minister Theresa May's plan to withdraw the country from the EU. Members of Parliament (MPs) voted by 432 votes to 202 to reject the deal. It was a landslide defeat in which opposition votes doubled votes in favor. Even 118 Tory MPs voted against the British government. The large opposition, which is stronger than predicted, comes as great confusion to Britain and the rest of the world.
The results are the largest defeat in the last century for government motions. The defeat of 166 votes occurred in 1924 and 88 votes in 1978. British media are reporting the outcome as Theresa May's historic humiliation.
British opposition Labour Party leader Jeremy Corbyn tabled non-confidence motion saying that "the government can no longer govern the Brexit talks." The prime minister announced that she would also ask the meaning of the outcome to the parliament. Thus the non-confidence vote will begin on 7 p.m. on Wednesday.
The risk of a "no-deal" Brexit is increasing 70 days ahead of the Brexit deadline on March 29. "The risk of a disorderly withdrawal of the United Kingdom has increased," European Commission President Jean-Claude Juncker said expressing regret over the results. "The European Commission will continue its contingency work to help ensure the EU is fully prepared."
Jung-Min Dong ditto@donga.com