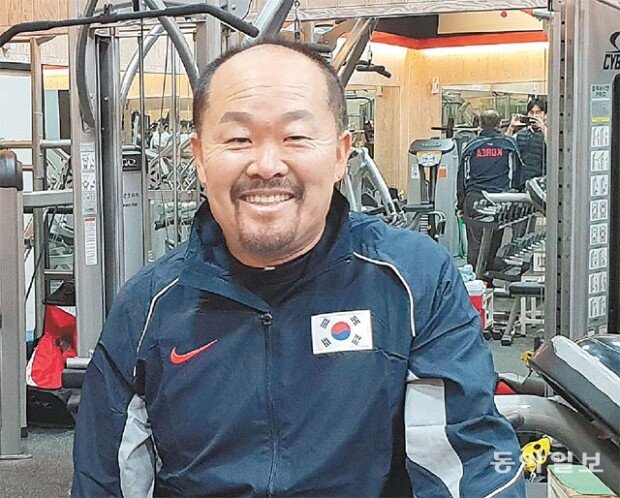 Former LG training coach Kim Yong-il heard a heart-throbbing news last December. Los Angeles Dodgers left-hander Ryu Hyun-jin suggested him to move to the United States with him as his exclusive trainer. "I was very delighted to hear the suggestion," said Coach Kim. "I dreamt long to become a trainer at a major league and now I am be able to accomplish my dream thanks to Hyun-jin."
Ryu Hyun-jin, who had surgeries on his shoulder in 2015 and his elbow in 2016, went to Kim for rehabilitation training. Coach Kim, who obtained the "training coach" title for the first time in Korea while working for the Hyundai Unicorns in 2002, is known to be the best expert in the rehabilitation sector of Korea. After surgery on his shoulder labrum, which has a 7-percent chance of recovering velocity, Ryu was able to make a successful comeback owing largely to Coach Kim. "There were a lot of negative prospects at the time but Hyun-jin was always bright," Kim said. "I was certain that he could return to the Major League, watching him endure rehabilitation training for more than four hours a day."
The new season is expected to be another challenge for Ryu, who accepted the qualifying offer by the Dodgers right after last season ended. As Ryu delayed his free agent contract to next season, he will be able to hit the FA jackpot only when he can validate his value. The Dodgers pitcher has been focusing on strengthening his lower body at the Jamsil Baseball Stadium since Dec. 20.
"Ryu recovered 70 percent of his muscular strength in his thigh," the coach said. "As he still lacks flexibility, and the muscles in his right and left thigh are unequal, Ryu is training himself by focusing on relieving his physical stress and stretching."
Ryu and Kim will be heading to Okinawa, Japan on Monday for rehabilitation training in mild weather, before departing for the United States at the end of this month or early February. "As much as I am able to look after Hyun-jin to the maximum, I will make him a pitcher who can throw even in his 40s," Coach Kim expressed his ambition.
yesbro@donga.com