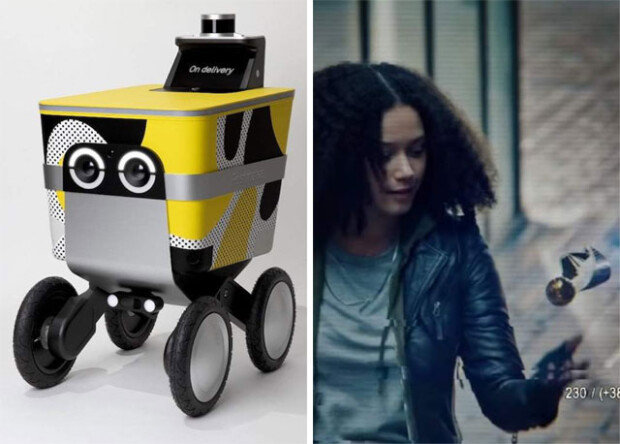 The Wall Street Journal put an article about tech Sunday that will change people's lives in 2019. Tech companies will be competing fiercely against one another to develop the so-called "game changers" that would totally change the lives of consumers.
According to the article titled, "Tech That Will Change Your Life in 2019," we will be seeing more stores like "Amazon Go," Amazon's unmanned shop, and similar type of startups such as Zippin and Standard Cognition. An increase in minimum wage in the U.S. is expected to significantly raise the number of unmanned stores.
A fleet of self-driving delivery robots will be introduced at the 2019 Consumer Electronics Show, which will be held in Las Vegas from Jan. 8.
A competition among the providers of online streaming service, which has changed the landscape of the media industry, will become fiercer as well. Large-sized content companies and mobile carriers, such as Disney and AT&T, are striving to catch up with Netflix, the pioneer of the service.
Development of mobile healthcare services in Korea is being held up by regulations. Consumers in the U.S., however, will be able to enjoy upgraded mobile healthcare services unlike consumers in Korea. Apple and Amazon launched a service, where users can monitor their heart rate and share medical information through their smartphone. Amazon acquired an online pharmacy startup as part of its efforts to enter the healthcare market.
A controversy surrounding privacy violations by tech companies including Facebook and Google that heated up 2018 is likely to end up in lawsuits and huge amount of fines. Technologies that can resolve concerns over invasion of privacy by AI assistants by Siri and Alexa are drawing attention.
High-performance core processors for edge computing, in which computation is performed on smart devices, will be introduced as well. By using core processors, users don't have to send the raw data over to a cloud server connected to the Internet, enabling them to talk to their AI assistant through their smartphone even on airplane mode.
Yong Park parky@donga.com