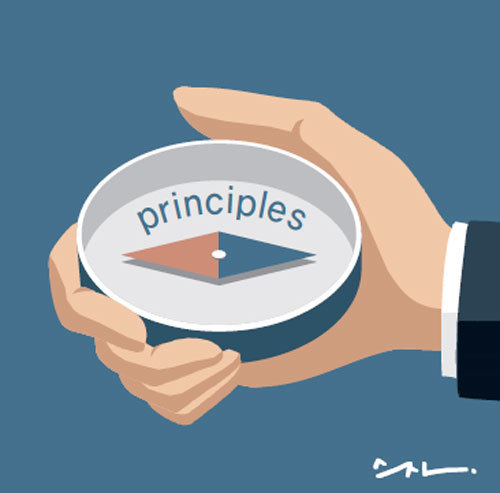 Ray Dalio, the founder and cochief investment officer of Bridgewater Associates — the world's largest hedge fund. Even before his book "Principles: Life and Work" was published, he shared his investment strategy "four season portfolio," which he assesses the economy by two factors, growth and inflation, and their risks are managed for asset allocation. By adhering to his investment principles for many years, he has made Bridgewater Associates the kingdom of hedge fund.
It is impossible to make exact every prediction about the economy and the financial market. Top-class investors are not the predictors of such complicated systems. All they know is the basic principles of the systems. They get to the gist and organize them to make their own way forward. Some decisions turn out to be profitable. Others may fail. However, they do not give up but repeat their tasks. Long hours of labor can allow methodologies to have more chances of success than of failure. Thus, it is likely to produce overall successful results.
There is little chance of individuals can defeat institutional investors who are equipped with long-held principles and constantly maintained profit rates. However, if you think otherwise, it may be easier to become a more successful investor. You can come closer only if you make a decision with lack of principles when you are told some news.
It is an absurd thing to change investment methods just because it does not work for a mere short period of time. It only keeps hard-won principles from achieving success. Otherwise, it may be no different from acknowledging that uninformed decisions were made when you set your own investment principles.