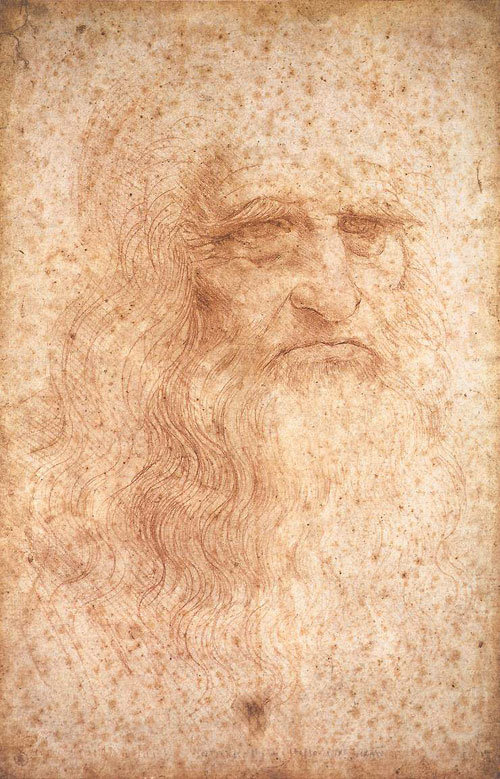 Traditional Korean paper Hanji will be used in restoration of a painting by Leonardo Da Vinci (1452-1519).
Italy's Central Institute for Restoration and Conservation of Archival and Library Heritage (ICPAL) announced that it would use Hanji on restoring "Codex on the Flight of Birds," presumed to be made by Da Vinci in 1505.
The Codex is a collection of some 6,000 manuscripts of notes and drawings of Da Vinci on his study of science and technology. Stored at the Royal Library of Torino, the notes are known as Da Vinci's records of observing the flight of birds and bats to discover the principle of aeronautical engineering. Da Vinci's ideas have been the origin of gliders, airplanes, helicopters and parachutes.
"After 500 years, the Codex is in serious need of restoration due to mildew and contamination," said ICPAL. "We will use Hanji to create a cover for protection and minimize damage. Hanji's characteristics were considered, such as its durability and strength over other paper." Hanji will be made by Shinhyeonse Hanji Craftshop in Euiryeong, South Gyeongsang Province. The Royal Library of Torino plans to disclose the newly restored Codex to the public next year, which marks the 500th year of Da Vinci's death.
Washi, traditional Japanese paper, had been widely used for restoration of cultural artifacts in Europe. Since last year, however, Hanji has gained attention in European cultural heritage circles, being used in restoration work such as the globe owned by Pope John XXIII and the desk handle of Maximilian the Second at the Louvre.
Hanji is made based on traditional paper making technique, which makes it strong enough to be used in diverse creation on flat and three dimensional work. It is also easy to dye and color.
Won-Mo Yu onemore@donga.com