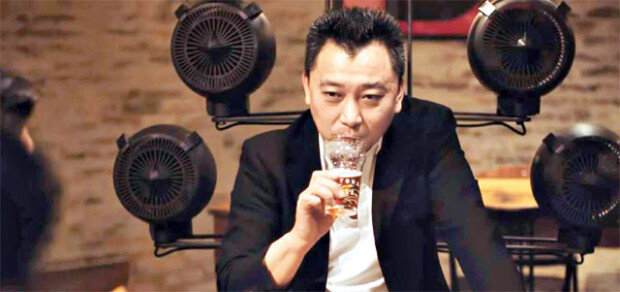 Japan's largest craft beer company Yo-ho Brewing has invented an artificial intelligence fan that will turn on when bosses or seniors make comments that come across as "old fogey."
The fan, which is dubbed as Senpai, automatically turns on whenever a senior makes old fogey comments, such as "when I was young" or "young people nowadays," according to the Yomiuri Shimbun on Wednesday, Two artificial intelligence systems, which includes Watson of IBM, are installed on the brain area of the electric fan and remembers about 2,000 old fogey vocabularies. It picks up keywords including "in the showa era" or "during the bubble economy" in conversation. It quantifies the conversation if it grows longer. If "old fogey" points reach a certain level, the six fans attached to the back of the chair will spin. The wind will grow stronger in accordance with level in three stages.
According to an online survey conducted by the brewing company on office workers in their 20s to 50s, some 60 percent of respondents said that they had to endure the sagas or bragging of superiors during company dinners. It turns out that superiors tend to speak 1.7 times longer than their juniors.
The company built the fan to promote an unrestrictive and democratic company dinner culture. With the help of outside programmers and sculptors, it took two months to build the first Senpai fan. "We hope that the machine will attract attention and promote a different and new corporate dinner culture," said a public relations official at Yo-ho Brewing.
Young-A Soh sya@donga.com