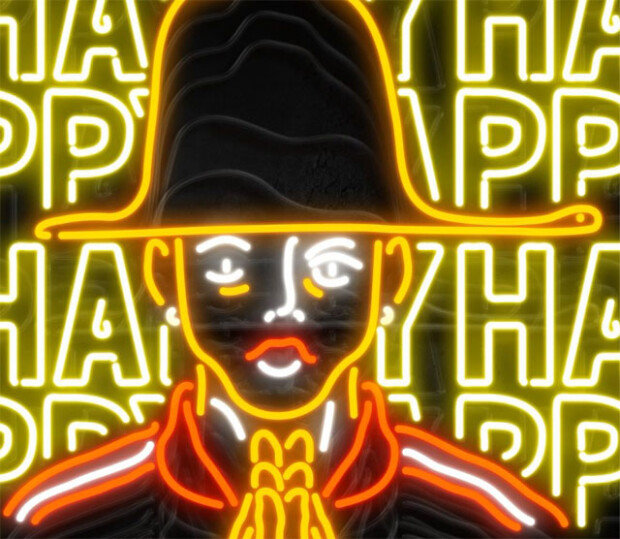 An exhibition has opened to re-interpret one of the world's best children's stories, "Le Petit Prince." "Dear My Little Prince" is joined by 20 Korean and overseas artists, held at Seoul K Hyundai Museum. Famous French writer Antoine Marie Roger De Saint Exupery drew illustrations in his own book, "Le Petit Prince" after finding that not any illustrator could meet his standards. The exhibition begins with this writer's story. Contemporary artists re-interpret the novel visually and sense-wise to fill in the illustration part for the book, which was left empty.
Participating artists share their view of what "unleashed imagination" and "to tame" mean in their own language. Various forms of arts are displayed including drawings, video clips, installations and video games. In particular, media arts play an impressive role in demonstrating impactful visual experience.
Each section of the exhibition is well planned and designed with works of arts and inspirations meticulously chosen by curators. The exhibition space on the 5th floor, decorated with neon lights, is an homage to the late U.S. installation artist Jason Rhoades (1965∼2006). The exhibition on the 4th floor is a result of inspirations from the 2006 Mexico Biennale. Human groups are faced with one another in the exhibition space.
Additionally, visitors can enjoy a video clip displayed by a Chinese artist Wei Hao Jiang who depicts a boa constrictor with an elephant in the stomach; and a piece of art created by graffiti artist Leodav inspired by the fact that the Little Prince began with the doodles on the napkin. Also, you can have first-hand interactions with the exhibition by drawing your own sheep and put it on the wall or exploring the universe in a joystick-operated game. A neon-brightened phrase, one of the most touching quotations in the book, is hung on the wall so that families can take pictures for souvenir. The admission fee is 8,000 to 10,000 won. The exhibition closes on January 27, 2019.
Min Kim kimmin@donga.com