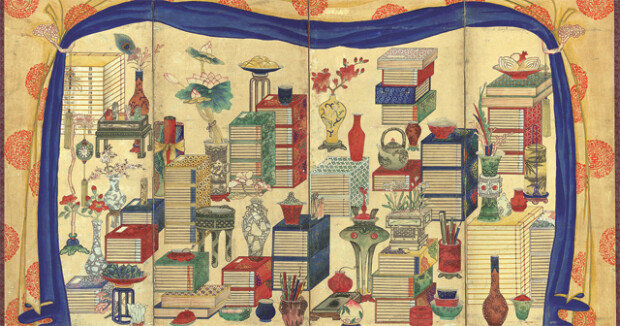 A series of new books that portray diverse aspects of people's lives during the Joseon Dynasty have been published. "Joseonui-japji," which is based on the section of "customs" of "Gyeongdojapji" written by philosopher Yoo Deuk-gong, looks into the lives of Yangban, the ruling class of Joseon, including food, clothing, houses, hobbies and rituals through the 18th and 19th centuries.
The book introduces an amazing level of "taste" that the ruling class people had. For example, some showed manic love for pigeons. Wealthy aristocrats in Seoul even had an eight-roomed bird house for pigeons called "Yongdaejang," and bred rare and precious kinds of pigeons at home. There was also competition between them for the possession of expensive pigeons. "Gyeongdojapji" presents eight types of pigeons.
The Joseon Dynasty's aristocrats were also well known for their love for Plum blossom and Chrysanthemum. With the cultivation of flowering plants growing popular in the 18th century, related books came out in large numbers. For people to confidently say that they have a green thumb, they needed to be an almost expert at growing Cycads at least. Usually grown in southeastern regions of China or southern Japan, Cycads were difficult to cultivate in Korea. Yet, Yangban aristocrats built a greenhouse to grow such plants.
Also, encased ornamental knives were carried by men. Silver, jade, rhino horns, sea turtles' carapace, trees and water buffalo horns were used to make the handles and sheath of knives. Most materials were difficult to secure or not produced in Korea. The author, who is a professor at the Korea National University of Cultural Heritage, introduces in his book not only the luxurious tastes of aristocrats shown in stationery and roof ornaments but also customs including flower viewing, events to celebrate the passing of state examinations, and hazing rituals for new statesmen.
Jong-Yeob JO jjj@donga.com