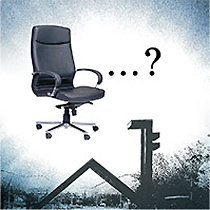 The head of the Seonggyungwan, which was the top public educational institution in the Goryeo and Joseon dynasties, was called Daesaseong. It was the greatest intellectuals of the time, including Jeong Mong-ju from the late Goryeo Dynasty, Shin Sook-job, Yi Hwang, and Kim Jeong-hee from the early-and late Joseon period, who served as Daesaseong. The president of the Seoul National University (SNU) today can be said the modern version of Daesaseong.
Until the 1960s, prominent figures, who were respected for their intelligence and courage, such as criminal jurist Yoo Ki-cheon served as the SNU president. But the president's status started to fall during Yushin regime under the Park Chung-hee administration and the military regime under the Chun Doo-hwan administration. The status hardly recovered even after democratization. After 1991, when it was decided to elect the president by direct vote, professors with many connections in the university often became the president. In some cases, those presidents became prime minister or aimed for higher positions, based on their career as SNU president.
A university president is not only a representative of intelligence but also the CEO of a university. In most Commonwealth nations, the chancellor is usually a ceremonial non-resident head of the university while the chief executive of a university is the vice-chancellor or president. In the United States, the head of a
university is most commonly a university president and the administrative role of a president is becoming more important. Meanwhile, the president of Tokyo University in Japan is not considered a chief executive but a symbol of a hall of learning.
SNU President Sung Nak-in, who was the first to be elected as SNU president after the university was incorporated into a non-profit public organization, and next president candidate Kang Dae-hee are both famous for having many connections in the university. But having many connections does not guarantee
that they will do a great job as president. Rather, using their personal connections to be elected can be a disgrace. After all, Professor Kang withdrew his candidacy after being embroiled in a sexual harassment scandal. "If someone asks about the future of the country, raise your eyes and look at Gwanak," said poet Chung Hee-sung. This reporter hopes that SNU president would be an intellectual, who can give advice on the future of the country when necessary.
pisong@donga.com