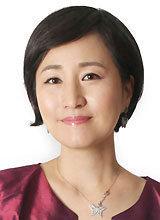 Robert Capa (born Endre Friedmann in Budapest, Hungary) was arguably the greatest photojournalist in history. As he was quoted as saying "if your pictures aren't good enough, you aren't close enough," he spent most of his life in the frontline by carrying his Contax with him. A picture was worth a thousand words to make the world know the horrible scenes. Robert Capa's famous 11 images of U.S. soldiers crawling onto Normandy Beach during World War II, documented a historic moment of D-Day.
Capa enrolled at Berlin University but couldn't continue his study amid a collapse of the Hungarian economy. Then, he worked part-time as a darkroom assistant for income for the German photographic agency, Dephot. He entered on a photojournalism career when he published a photograph of Leon Trotsky, an exiled Soviet politician, giving an address in Copenhagen in 1932. Then he moved to Paris where he met and fell in love with Gerta Pohorylle, who later became his companion and professional partner.
He lived in poverty until he changed his name to the more American-sounding name, Robert Capa. Gerta Pohorylle created her own alias Gerda Taro in 1936. Under the aliases, they began to thrive as photojournalists and published their work at prices three times higher than before.
Capa earned reputation for his works during the 1936 -1939 Spanish Civil War. Capa and Taro risked their lives travelling from Madrid and to Segovia to capture the realistic scenes. It was during the war when Capa rose to stardom with the photo of a soldier shot down in Cordoba, Andalusia, now called "The Falling Solder." However, in 1937, Taro died when she collided with a tank, and Capa was deeply shocked. He published his book "Death in the Making" containing the photo of "The Falling Solder," paying a tribute to the deceased.
To forget sorrow, he travelled to China where he documented the Sino-Japanese war in 1938. For seven months in China, he abandoned himself to liquor, women and gamble. Then he was in a romantic relationship with "Pinky," Elaine Justin, then married to another man, while working on "The Battle of Waterloo Road." He wrote his war memoir "Slightly Out of Focus" after he became an American citizen in 1947.
After World War II ended, Capa became the lover of the actress Ingrid Bergman. She had a dentist husband and a daughter but fell for the charm of Capa who looked just like her father, a Bohemian photographer who died when she was 13. The relationship ended after two years.
In 1947, Capa founded the cooperative venture Magnum Photos in Paris with his colleague photographers. He travelled to Israel to report on the Middle East War. Then Life magazine asked him in 1954 to go on assignment to Vietnam, where the French had been fighting several years in the First Indochina War. Capa accepted the request although he decided not to work in war zones. To photograph the French army advancing against the enemy, he also passed through a dangerous forest area. He then stepped on a land mine and was killed. He was the first American journalist killed during the war in Vietnam.
Hyo-Lim Son aryssong@donga.com