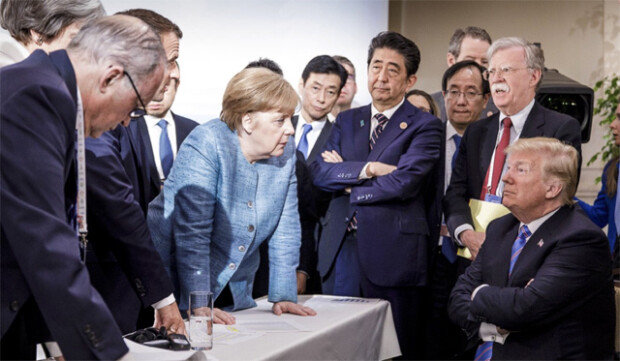 The Group of Seven (G7) summit held in Quebec, Canada, on Friday and Saturday, had been earlier expected as a gathering where world leaders could get together and control the ever-growing flame of possible trade wars. Yet, such hopes were shattered as the heads of G6 countries (Group of Six countries except the United States) demanded that U.S. President Donald Trump drop his steel and aluminum tariffs. Trump did not relent, saying that "we're like the piggy bank that everybody is robbing" and that his country may push for additional tariffs on car imports.
The debate of leaders became heated to the point that some of them even made personal attacks. In the end, a joint statement was announced, which says that the countries oppose protectionism and tariff barriers, but President Trump said that he has "instructed U.S. Reps not to endorse the Communique."
A tariff war now escalating between western economies is heralding significant repercussions for not only South Korea but the entire world.
Jung-Min Dong ditto@donga.com