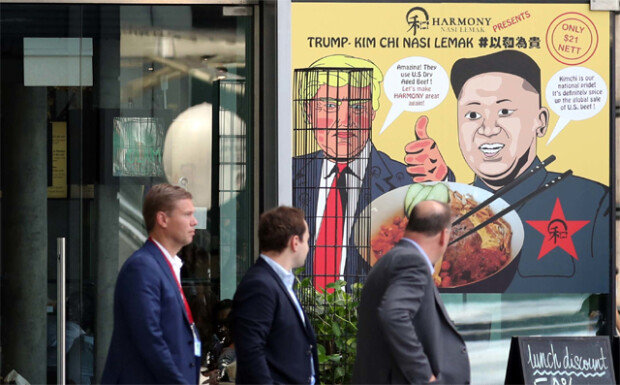 The venue for the summit between North Korean leader Kim Jong Un and U.S. President Trump has been determined five days before the meeting: the Capella Hotel on the Singaporean island of Sentosa.
White House press secretary Sarah Sanders announced the location via Twitter Tuesday (local time): "The venue for the Singapore summit between @POTUS and Leader Kim Jong Un will be the Capella Hotel on Sentosa Island." The Kim-Trump summit will take place at 9 a.m. local time on June 12 (10 a.m. on June 12 in Korea time).
Sentosa Island had been notorious for pirates' haunt, so much so that it got the nickname of "island behind death." But the island has been developed as a tourism site with many luxurious hotels, golf courses, and marinas after the independence of Singapore in 1965. It appears security was the main reason why the United States and North Korea picked the island as the venue for the summit. Access into the 4.71km² island can easily be controlled as the island is connected to the main island via a 700-meter bridge, cable car, monorail, and tunnel. "Throughout the discussion (at the working-level meeting), North Korean officials seemed to be interested mainly in security and guarding," said CNN.
This five-star, 112-room Capella Hotel was developed in what had been British army barracks. It is viewed that the hotel, with long access road and thick trees, makes security service easier. An unexpected event between the two leaders is possible as the hotel is well equipped with recreational facilities.
The accommodations for Trump and Kim have not been revealed. President Trump is reportedly considering Shangri-La hotel or Capella Hotel while Kim is likely to stay at Fullerton hotel or St. Regis near Marina Bay. The possibility of the two leaders staying at the Capella Hotel remains open.
Yong Park parky@donga.com · Gi-Jae Han record@donga.com