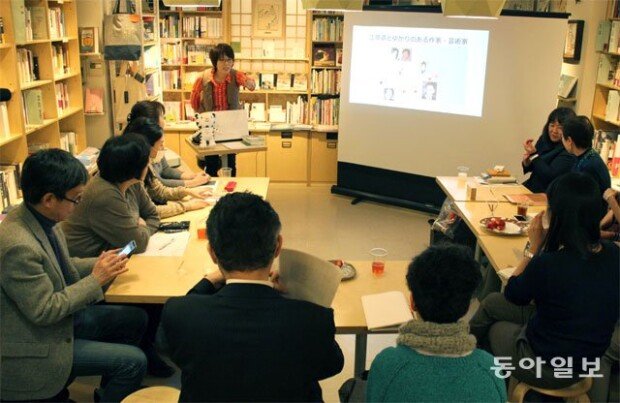 Inside a large bookstore in Yokohama in Japan's Kanagawa Prefecture on Feb. 20, around 30 books of Korean writers were on a display at one corner below a sign that said, "New Korean Literature." The novels of renowned Korean writers, such as Pak Kyong-ni's "Land," Han Kang's Man Booker Prize winning novel "The Vegetarian" and Kim Young-ha's "A Murderer's Guide to Memorization," were also included.
"When we first made a special corner for Korean writers last July, we initially intended to keep it for a month or two," said Nobuo Sakurai, manager of the bookstore. "As the books have sold quite well, we have maintained it."
Recently, Korean literature has newly drawn the attention of Japanese readers following the popularity of Korea's TV dramas and K-pop music. One Japanese publishing company started to publish the books of young Korean writers in series, and Korean writers are expanding their base in the neighboring country with their works well-received by the press. It is in stark contrast to the past when Korean literature did not have a wide reader base in Japan as it was considered to be mostly dealing with serious subjects such as colonialism, the Korean War, or pro-democracy movements.
Japan's daily newspapers including the Nikkei and the Tokyo Shimbun have also carried feature stories about Korean literature one after another. "Recently, publishers known for quality translation have been continuously publishing Korean novels," reported the Yomiuri Shimbun. The number of Korean novels translated by Japanese publishers grew from 15 in 2016 to 23 in 2017.
Won-Jae Jang peacechaos@donga.com