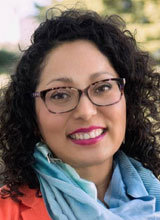 California Democratic Assemblywoman Cristina Garcia, a leading figure in American #MeToo movement against sexual harassment, has herself been accused of sexually harassing a former legislative staff member.
"Cristina Garcia, a forty-year-old Democrat from Bell Gardens, is being investigated in the wake of a report that in 2014, she sexually harassed Daniel Fierro, who was 25 at that time," Politico, an American politics newsletter, reported on Thursday (local time). Garcia, who is now the subject of an investigation for sexual misconduct, has earned fame since her face was featured in Time magazine's 2017 Person of the Year on being one of the "Silence Breakers" who spoke out against sexual harassment.
Fierro told Politico that she cornered him after the annual Assembly softball game while he was cleaning up the dugout. He said Garcia, who appeared to be inebriated, began stroking his back, then squeezed his buttocks and attempted to touch his crotch.
Garcia has been at the forefront of the passage of a bill providing whistleblower protections to state legislative staff members to ensure sexual misconduct can be reported. Fierro did not report it at the time, but mentioned it to his former boss, Democratic Assemblyman Ian Calderon, shortly after the bill approved.
Politico also reported Fierro is not the only one claiming improper passes by Garcia. This informant who declined to be named said she accosted him when she cornered him, made crude sexual comments and tried to grab his crotch at a political fundraiser, before he left in a hurry.
Taek Kyoon Sohn sohn@donga.com