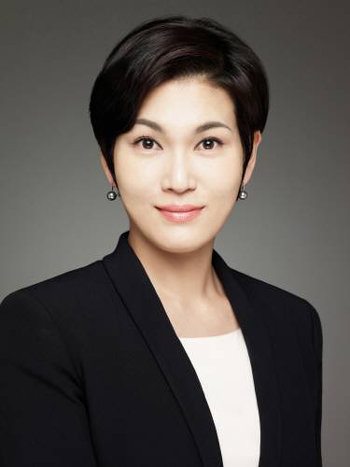 Lee Seo-hyun, second daughter of Samsung Electronics Chairman Lee Kun-hee and CEO of Samsung Corporation, will be delivering a keynote speech at the 2016 Condé Nast International Luxury Conference in Seoul next April. This marks her first official external activity. Launched in April this year in Florence, Italy, the inaugural conference offers the opportunity to network with leading figures of the global luxury industry, and provides a platform from which to engage with pending luxury issues.
According to Samsung Corporation on Wednesday, Lee has been included in the initial list of 22 people attending the conference, and as a keynote speaker. The underlying theme of next year`s conference is the future of luxury, where people will discuss the factors behind the rise of Korea`s luxury industry and the power of Asia`s beauty market.
Industry sources say Lee has so far remained silent in public events. A Samsung Corporation source also said Lee has kept mum in company-wide events including the New Year`s ceremony.
Lee has played the role of planning future growth strategies at Samsung Corporation, which has working-level CEOs. Her role was different from that of her brother and Samsung Electronics Vice Chairman Lee Jae-yong and Hotel Shilla CEO and her older sister Lee Bu-jin. "The fact that Lee will deliver a keynote speech at an event that will be joined by leading foreign figures means that she will more proactively engage in external activities and corporate management," said a source in the business circle.
Lee made the decision following a proposal by VOGUE Editor Suzy Menkes, one of the best-known fashion journalists in the world and the founder of the Condé Nast International Luxury Conference. The host of this conference, Condé Nast is home to global leading fashion magazines including VOGUE and GQ. According to a Samsung Corporation source, Menkes met Lee at an unofficial setting when she visited Korea in July this year, where she asked Lee to attend next year`s conference and deliver a keynote speech.
Lee has a very high standing in the world fashion industry. She is a member of board of directors of the Council of Fashion Designers of America that is regarded as the world`s most authoritative fashion association, where Lee is engaged in incubating new designers. Samsung Corporation has "Samsung Fashion Design Fund" that marked its 11th anniversary this year, which aims to foster new creative designers. The global fashion sector considers nurturing of talented designers by an individual company, and not a dedicated group, as an extraordinary act of corporate social responsibility. It is no surprise that Lee who leads the activity has gained a valuable world status.
Sungjoo Group Chairman Kim Sung-joo and ID Hospital Director Park Sang-hoon also have been listed as participants in next year`s conference.
hanwshin@donga.com