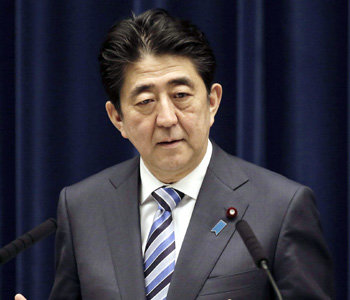 The Chinese government is making final coordination with Japan over a plan to hold summit by accepting Japanese Prime Minister Shinzo Abe's visit to China on September 3, the Japanese daily Mainichi Shimbun reported from Beijing on Tuesday.
According to the report, China has decided to accept Abe's visit to China even if the Japanese leader does not attend a military parade, part of China's celebrations marketing the 70th Victory Day of war against Japan, which will take place in Beijing on September 3.
If Abe and Chinese President Xi Jinping come to hold a summit, it will be their third meet. Attention is focusing on whether the two sides will discuss development of gas fields in the East China Sea, over which they are in territorial dispute, and Japan's exercise of collective defense right.
The Japanese newspaper said Abe's visit also reflects Beijing's intention to demonstrate to U.S. President Barack Obama the stability of Sino-Japan ties ahead of Xi's visit to the U.S. in September.
bae2150@donga.com