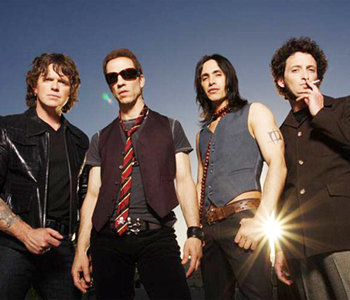 "Can we use 'hweongk' for Korean transcription of 'funk' in English?"
My SNS friends had a heated debate over this short mention posted on Facebook a few days ago. The participants in the debate were mostly music reviewers or music column writers, who encounter "funk" more often than having a punc (Korean way of calling a puncture) in a tire. As the Korean loanword orthography of punk and funk is the same, which makes great confusion, some proposed to transcribe "punk" into 'peongk" and "funk" into 'hwongk." But others fiercely opposed to it.
Punk and funk are totally different. Punk refers to the punk rock music, which has simple but rapidly running melody based on the steady tempo, like Korean pop group Crying Nut's "Speed up, Losers." On the contrary, funk is a music genre using lots of syncopation and groovy rhythm, which makes listeners want to dance. Its example is Korean pop singer Park Jin-young's "She Was Pretty." Some of my SNS friends said, "I wrote and meant 'funk' in Korean, but the editor left the Korean phonetic transcription only and removed the English word that I wrote next to it. So the result seemed quite confusing and readers could have been confused whether it meant punk or funk."
Some music reviewers have been transcribing "funk" into "hwongk" as an alternative since long time ago. But this Korean phonetic transcription is not quite right for the original pronunciation. There is a big difference between "F," which is labial sound and "H," which is sound from the throat. It is not cool to pronounce, just like "hry fan" or "I am hine, thank you."
Fortunately, characteristics of the two music genres are different and it is quite rare that punk and funk appear in one column. But they can appear at the same time, though it is quite slim chance. What if a columnist writes about music of Rage against the Machine, Red Hot Chili Peppers and Living Colours… Oh, there is also a subgenre called "punk funk."
One reviewer said, "It is unprecedented that similar words that start with p and f respectively can cause such great confusion in the same field. What about having an exception in the Korea's loanword orthography rules?" The other counter argued, "Let's say we allow an exception for 'funk.' But what if a new band called 'Pun' makes its debut when a band titled 'Fun' exists? In that case, we have to change Korean transcription of 'Fun' into 'hwon' according to the exception rule."
I am also wracking my brain over this loanword orthography rules. Several times, I wrote musicians' names in the column in the way people usually call, and the editing team had to change all the names to comply with the orthography rules. If Bjork, Sigur Ros, Bob Dylan, Bobby McFerrin and Eminem perform together in punk and funk music at the Grammy or something, I have to write that "Bi-oi-r-ku, Si-gwi-r Ros, Bo-b Dylan, Bo-bi McFerrin and Emi-neom perform together in peongk and hweongk music," which are totally "right" transcriptions under the current Korean loanword orthography rules.
imi@donga.com