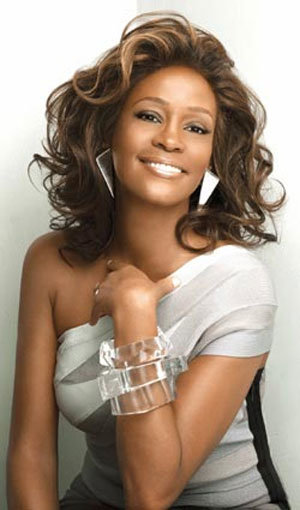 "I will meet Korean fans first on this tour. This is my first performance in Korea, but I'm excited as if I'm going on my first world tour."
Pop diva Whitney Houston wrote this in an e-mail interview yesterday, adding, "I will truly present Whitney's music rather than just show many things."
She arrives in Korea today and will perform at the Olympic Park Gymnasium in Seoul Saturday and Sunday evenings.
Houston has battled drug addiction, an unhappy marriage with singer Bobby Brown, and eventually divorce. In September last year, however, she released her new album "I Look To You" and will begin her first tour in a decade in Seoul.
Her world tour is named "Nothin' But Love" after a song in her new album. "I chose this title because what I had under any circumstance was love," she said.
"I wouldn't have overcome tough times without my mom and my daughter. My daughter is especially like a friend who supported me and stayed with me at the studio when I was working on the album."
Houston debuted in 1985 with her self-titled album, and since won six Grammys and sold as many as 170 million albums.
savoring@donga.com