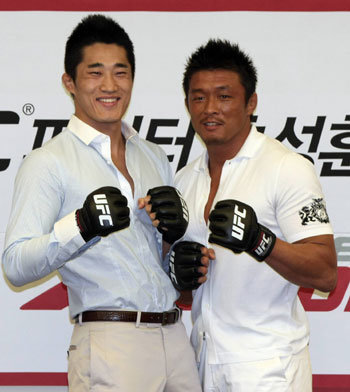 Chu Sung-hoon and Randy Kim Dong-hyun, who won their fights in the Ultimate Fighting Championship last month, pose for photos at the Korea Press Center in central Seoul yesterday.
Chu said, "I will put both the Korean and Japanese national flags on my uniform at every championship."
Kim said, "I am determined to win the UFC title by emulating Chu's efforts and fighting spirit."