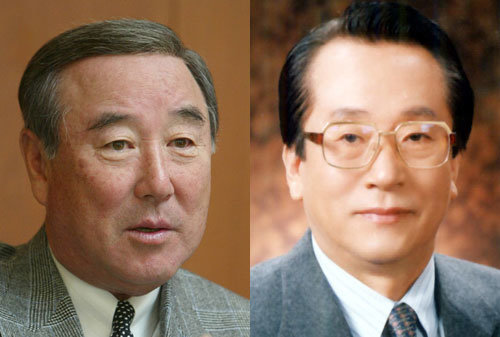 Park Yong-oh, the first Korea Baseball Organization (KBO) commissioner elected by popular vote, is retiring.
Park revealed through the KBO public relations team on November 25 that he will retire from his post as KBO commissioner for personal reasons after the Golden Glove Awards.
Park has been running the KBO for the past seven years since he was elected the 12th commissioner in December 1998. His term ends next March, but there is speculation that he stepped down early due to a power struggle between the brothers of the Doosan Group that surfaced last July.
Before Park, political figures had assumed the commissioner's post. When the vicious cycle of commissioners being replaced with changes in the political arena continued, however, the eight baseball teams unanimously voted for Park to be the new commissioner. Park was then the owner of the OB Bears team.
During his term, Park successfully solved big issues, including the adoption of a free agent (FA) system, the successful sale of SBW and Haitai, the signing of title sponsor contracts and multi-annual broadcasting contracts, and the integration of the pro and amateur leagues.
Former vice-speaker of the National Assembly Shin Sang-woo is mentioned as the most likely successor to Park. Returning to the "government-appointed commissioner" era does not look good, but as of now, it will not be easy to find someone willing to take the seat among team owners.
A seven-time elected member of the National Assembly and an alumnus of Busan Commercial High School, which is also President Roh Moo-hyun's alma mater, Shin revealed through an associate that he had "not heard the details yet, but is willing to accept the position if nominated."
The KBO is planning to hold a board meeting in December and nominate a successor with consent from more than three-quarters of the board members present. The nominated candidate will officially be inducted as the new commissioner if he receives approval votes from more than three-quarters of the team owners at the general meeting, and also receives approval from the Ministry of Culture and Tourism, the government organ which supervises this organization.
uni@donga.com