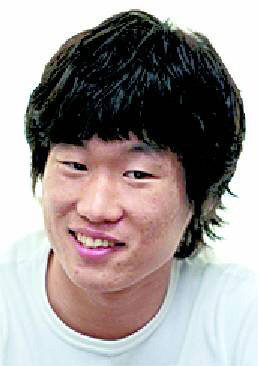 "Mickey Mouse" Park Ji-sung, a 24-year-old soccer star of PSV Eindhoven, agreed to sign with Manchester United of the English Premiere League, Dutch press reported.
The Dutch daily newspaper De Telegraaf reported on June 20 that Park reached a 4-year deal with the prestigious English club. Some analysts expect that the contract could amount to as high as 16 billion won. The club has already guaranteed him a minimum of three million euro (about 3.7 billion won), not including bonuses, which could push the total annual salary over four billion won.
Manchester United and PSV Eindhoven are still under discussion regarding the transfer fee, the newspaper reported, with the Dutch club rejecting a five million euro (6.2 billion won) offer from Manchester United.
The Times, an English newspaper, also reported that Eindhoven has already appeared to be letting Park go, and that the two clubs unofficially reached terms on a 4-year contract.
The Daily Mirror, another English daily newspaper, also reported that the two clubs could agree to a 4.5 million (8.3 billion won) transfer fee this week.
Park`s agent, FS Corporation`s manager Kim Jeong-il confirmed the unofficial agreement between the two football clubs. However, Kim said that the negotiation over the player`s salary normally begins only after the negotiation over the trade conditions between the clubs concludes, and expects that an official announcement will soon be given.
Jae-Yun Jung jaeyuna@donga.com