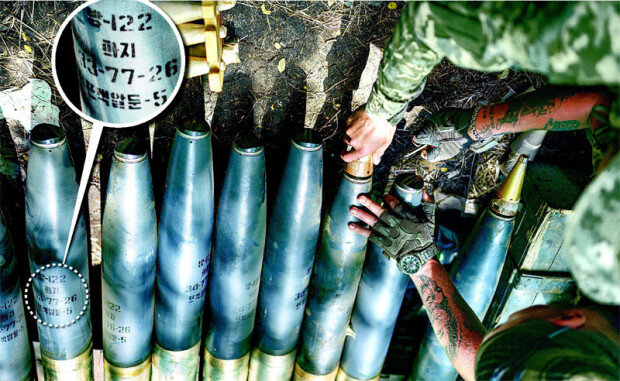 South Korean intelligence agencies reportedly captured particular signs of North Korea having supplied Russian troops with conventional arms, including shells and rocket bombs. They confirmed that North Korean arms in large amounts were found being conveyed by rail around the border area with Russia. While North Korean leader Kim Jong Un and Russian President Vladimir Putin agreed to join forces in the military arena at the summit talk on Wednesday, the North Korean regime has been caught providing weapons to Russia, which is struggling in the ongoing war in Ukraine. With all of this expected to have tremendous repercussions across the globe, there will be growing counteraction from the international community, including South Korea and the United States. A senior official at the South Korean presidential office on Thursday expected that countermeasures would be discussed and taken within the context of the Camp David trilateral security agreement between South Korea, the United States, and Japan, leaving open the possibility of invoking the Commitment to Consult, which ensures the three governments' commitment to consult in an expeditious manner to respond to common threats.
On Thursday, multiple military and government intelligence agencies reportedly confirmed that satellite images, HUMINT records, and other global monitoring systems captured North Korea sending weapons to Russia multiple times. A source familiar with the South Korean government said that it was June when Russia asked the regime to provide support during the war, arguing that Seoul's independent HUMINT records gathered the intelligence. Afterwards, it is assumed that Russia requested weaponry supplies from the regime as arms were in short supply due to the prolonged war. "It is very likely that Russia's invitation might have been sent to Kim as a way of appreciating the regime's arms supplies having already been provided," said another source.
Apparently, North Korea has provided 122mm artillery rounds, rocket bombs, and other types of arms as well. Kyrylo Budanov, a Ukrainian lieutenant general, said in an interview with local news agencies on Wednesday (local time) that Russia has been provided arms by North Korea for a month and a half. A source related to the South Korean presidential office revealed that it was a long time ago that Seoul found that North Korean arms had been deployed by Russian troops on the battlefield across Ukraine.
Jin-Woo Shin niceshin@donga.com · Hyo-Ju Son hjson@donga.com