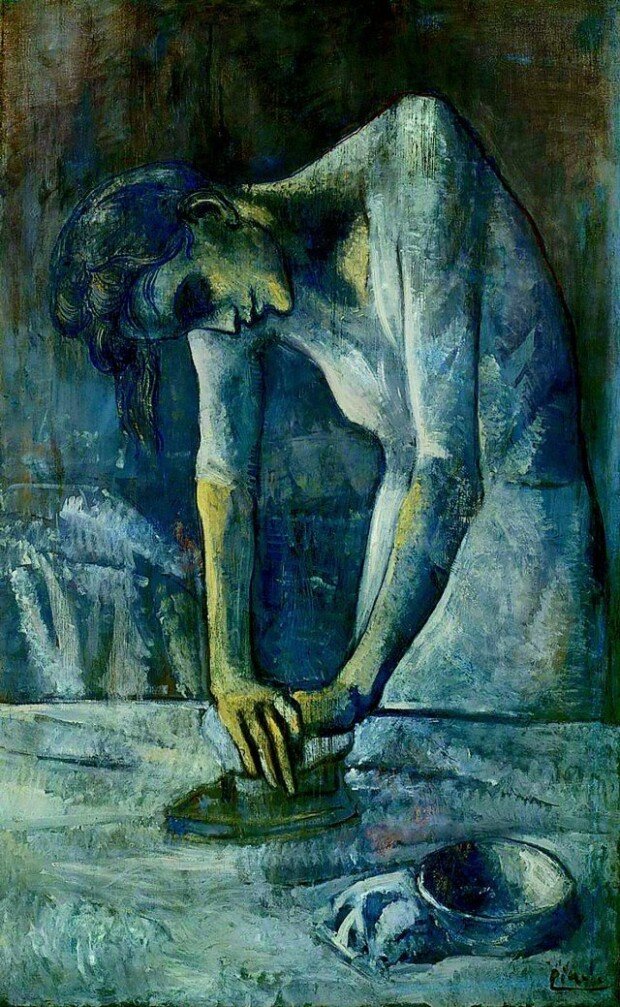 A lawsuit has been filed with the Guggenheim Museum in New York over the ownership of "Woman Ironing," a masterpiece by Pablo Picasso.
According to The Washington Post, the lawsuit was filed on Jan. 20 by a Jewish family of a deceased German man named Karl Adler. They claim that selling the painting is null and avoid as his family was forced to sell the painting for a pittance in a desperate attempt to escape Nazi persecution in 1938.
The oil painting depicting an emaciated woman barrenly ironing her clothes is one of the masterpieces from the "Blue Period," when Picasso primarily used dark blue colors on his palette. The market price of the painting is estimated at around 200 million dollars (246.3 billion won).
A successful businessman, Karl Adler, reportedly purchased this work from Justin Thannhauser, a famous art seller in Germany, in 1916. With the Nazi persecution in full swing, Adler used up his entire assets after leaving his family in Germany, and he had to sell the painting back to Thannhauser for 1552 dollars, or 32,000 dollars in current value.
Adler's family argues that it was an abnormal trade, citing a letter of evidence that the painting was quoted at 14,000 dollars in 1932. The Guggenheim Museum, on the other hand, claims that it was a fair trade, citing a phone call they made to Alder's son in the 1970s where no complaints were raised.
clearlee@donga.com