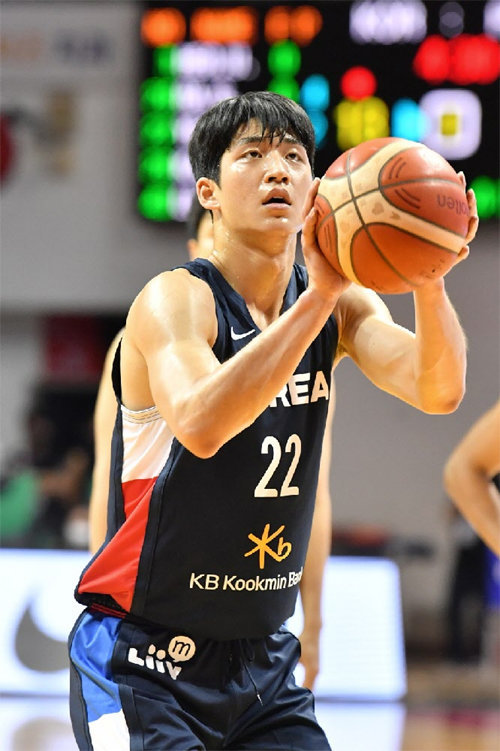 Korea's basketball ace Jun-Seok Yeo (age 21) transferred to Gonzaga University men's basketball team, successfully launching his career in the NBA. On Tuesday, Gonzaga's head coach announced via its official website that they added Yeo from Korea University to the team's roster. Yeo will enroll for the coming spring semester to join the team training. As a sophomore, he will begin playing in the games from the 2023-2024 season.
The 203-centimeter-tall Korean forward with a wingspan of 207 centimeters is fully equipped with what it takes physically to play in the NBA. Yeo was the top scorer at the 2021 FIBA U-19 World Cup with an average of 25.6 points per game. The same year, he averaged 12.3 points and four rebounds in three games for the FIBA Asia Cup, making a successful senior national team debut. Yeo dropped out of the national team in June 2022 and took a leave of absence from Korea University to participate in the NBA G League showcase.
Though not in one of the six major conferences representing the NCAA, Gonzaga is unrivaled in the West Coast Conference at the NCAA Division 1. Since welcoming Mark Few as head coach in 1999, the team grabbed as many as 21 wins in the Conference. Gonzaga also made it to the "March Madness" NCAA Championship tournament for 23 seasons and became a new rising squad by reaching the finals in 2017 and 2021. The team ranked No.6 (16 wins and three defeats) in the current season's NCAA men's basketball rankings.
Bo-Mi Im bom@donga.com