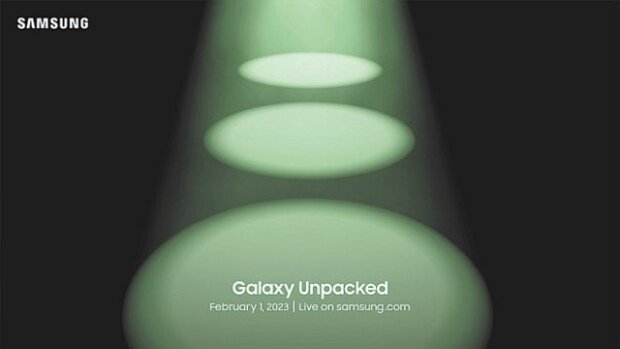 Samsung Electronics announced on Wednesday that it would host the Samsung Galaxy Unpack event in San Francisco on Feb. 1 (local time) to release the Galaxy S23 series. It will be the first time in three years since the start of the pandemic to host the event offline.
The company sent invitations to global media and partner companies on the day. The invitation featured the rear camera and flash, placed side by side in a water drop shape on Galaxy S23, with the green spotlight.
The new Galaxy S23 will be equipped with the Snapdragon 8 Gen 2, Qualcomm's next-generation application process. Samsung Electronic's ISOCELl HP3, the first image sensor with 200 million pixels, will be installed, improving camera function.
There is growing attention on whether the price of the new model will increase, given the price freeze of its previous edition Galaxy S22 had been launched at the price range of 0.9999 million to 1.551 million won, which is the same price of the previous version. However, industry sources predict that there will be higher pressure to increase prices given the sharp rise of production costs for key parts, including mobile AP impacted by inflation.
Do-Young Kwak now@donga.com