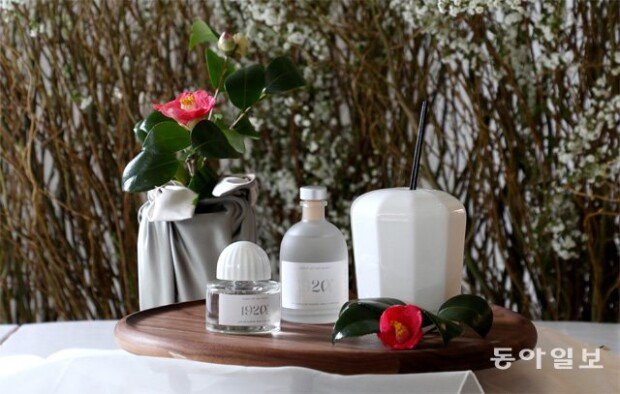 The Dong-A Ilbo will launch its new fragrance line "The Scent of Korea: 1920℃" to celebrate its 100th anniversary of foundation. "1920℃" has been developed in collaboration between The Dong-A Ilbo and Cosmax, a global cosmetics ODM, since the second half of last year. The final products are the result of The Dong-A Ilbo's efforts to present South Korea's long tradition with a modern perspective in the form of globally-influential K-beauty.
"1920℃" has recreated the patent-pending scent of a Korean traditional ink stick named "song-yeon-meok" to capture the 100-year history of fragrances and the honorable spirit of traditional scholars.
The Dong-A Ilbo named the line "1920℃," which represents the temperature of passion and young spirit, as well as the year of the newspaper's foundation. The fragrance line includes a 50ml eau de perfume and a 135ml diffuser with a white perfume bottle cap and a diffuser bottle created by Hankook Chinaware. The products will be displayed by Dong-A Media Center in central Seoul from Tuesday and sold at open markets, such as Channel A OTT.com and Coupang, from next Wednesday.
Sun-Mi Kim kimsunmi@donga.com