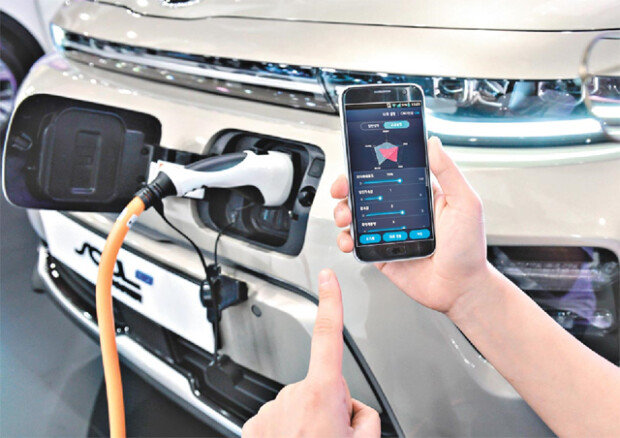 Hyundai Motor Group said Monday that it has developed the world's first mobile tune-up technology for its electric vehicle models.
The mobile tune-up technology allows the driver to control seven features such as acceleration, deceleration, speed limit, air conditioning and energy use, within an available range with a smartphone or a tablet PC. Unlike the existing driving mode, drivers can now adjust and customize each feature as they want with the mobile tune-up technology, the company said.
In addition, drivers can optimize the vehicle's settings based on the analysis of a remaining distance and electric energy requirement to arrive at a destination. Drivers will also be able to upload and share their own settings in a mobile community.
The group's development of the tune-up technology is in line with its continuous efforts to transform an existing vehicle model into a customizable "smart device," which allows drivers to apply the customized setting in whichever electric car they drive, amid the growth of the car-sharing market.
The uploaded and shared personalized settings will be also protected by blockchain technology to prevent security issues. As they will be encrypted and separately stored, the data will be practically safe from cyber-attacks, the company explained.
warum@donga.com