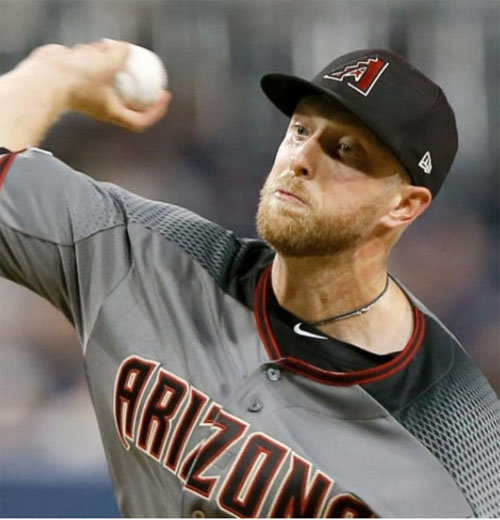 Merrill Kelly, 31-year-old former SK Wyverns pitcher who has joined the Arizona Diamondbacks, won his debut match in the Major League Baseball (MLB).
In an away match against the San Diego Padres on Monday (local time), Kelly pitched six innings on the mound and allowed five hits and three runs while striking out three to become a winning pitcher. Thanks to Kelly's fine pitching, Arizona beat San Diego 10-3 to put an end to a two-game losing streak.
For Kelly, the Monday victory was an unforgettable one, the first big league debut after he was selected in the eighth round of the 2010 MLB draft by the Tampa Bay Rays in 2010. After playing in the minor leagues for years, Kelly signed a 300,000-dollar deal with a South Korean club in 2015.
Kelly recorded 11 wins in his Korean Baseball Organization (KBO) debut season and helped SK Wyverns win the Korean Series last year. During his four-year career in the KBO, Kelly had 48 wins and 32 losses with a 3.86 ERA.
Kelly made a glorious return with a contract that prohibits his club from sending him to the minor leagues without his consent. He had a bit of rough time early in Spring Training but got off to a good start, pitching scoreless five innings on his debut match.
Bae-Jung Kim wanted@donga.com