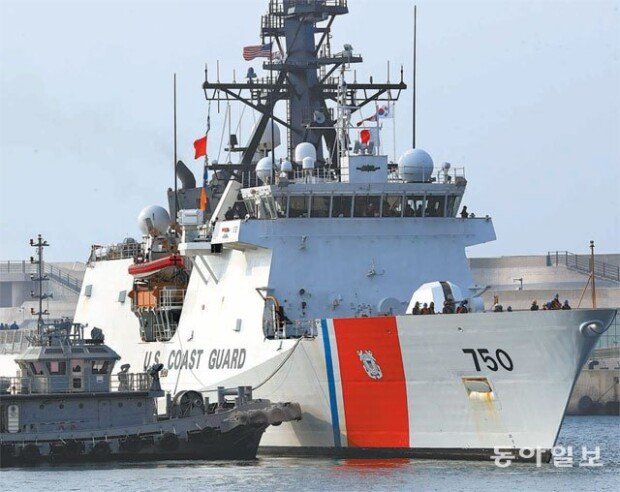 South Korea and the U.S. military authorities are intensively monitoring North Korea after detecting communication signals that show activities related to solid-fuel missiles designed to attack the U.S. and the South in Shinheung, South Hamgyong province. The North previously showed missile provocation activities in Dongchang-li and Sanum-dong.
According to multiple government sources, military authorities of the two countries detected occasional transmission of communication signals related to missile activities in Shinheung from Monday to Tuesday and upgraded their surveillance of North Korea. The signals were detected through reconnaissance assets such as reconnaissance plane RC-136, which are dispatched to monitor signals of North Korea's provocation.
Shinheung is an area where a launch site for Musudan missiles — medium range ballistic missiles and liquid-fuel missiles — used to be. The Shinheung area is now known to be using the site for a solid-fuel missile assembly factory and a base for other missiles instead of Musudan that failed in test launches multiple times.
Liquid-fuel missiles require more than 30 minutes to inject fuel and oxidizer, which allows the U.S. and South Korea to detect the activities and launch a preemptive strike. Solid-fuel missiles, however, are more fit for surprise attacks as they are injected with fuel and oxidizer in advance and can be launched in an instant. Because of this, South Korea and the U.S. were concerned when the North secured solid-fuel missiles starting with the test launch of submarine launched ballistic missile Polaris-1 in 2016 and medium range ballistic missile Polaris-2 upbuilt as a ground-based missile in 2017.
Some analyze that the signals come from telemetry, which is on-site remote measuring equipment operated during the preparations for missile launches. "North Korea is sending out a warning message that it could launch solid-fuel missiles if the Trump administration keeps the North Korea sanctions unlifted," a diplomatic source said.
Hyo-Ju Son hjson@donga.com