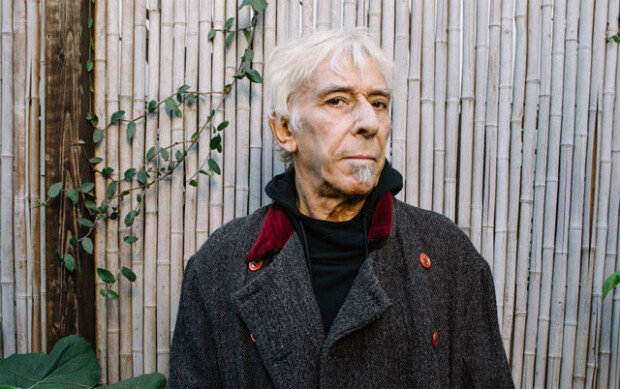 Legendary foreign musicians will perform at a peace festival to be held in June in Cheorwon, Gangwon Province, near the demilitarized zone dividing the two Koreas. Organizers of the DMZ Peace Train Music Festival 2019 said that British musician John Cale and Chinese rocker Cui Jian will perform in this year's edition.
Cale is a former member of Velvet Underground, a legendary American rock band, which is also famous for the album cover with a simple yellow banana designed by pop artist Andy Warhol (1928-1987). It is the first time that a former Velvet Underground member to visit South Korea. Participating in the classic rock album "The Velvet Underground & Nico," among others, Cale played the role of musical brain for the band, together with Lou Reed (1942-2013). Cale, who majored in classical music, showed avant-garde activities of transcending the boundaries between contemporary music and rock, while having exchanges with John Cage (1912-1992) and Aaron Copland (1900-1990).
Cui Jian, a Chinese rocker of Korean descent, is called the "godfather" of Chinese rock and the icon of China's pro-democracy movement in 1989, his song "Nothing To My Name" became the anthem of the 1989 Tiananmen democracy protests. He was also oppressed by the Chinese government for pioneering rock music under the communist system. "I hope to perform in South Korea," he told the Dong-A Ilbo in a 2016 interview. He visited South Korea several times to attend film festivals or other events. The upcoming performance will be his first since 2002, when he performed at the Busan International Rock Festival.
The annual DMZ Peace Train Music Festival was launched last year in order to share the spirit of freedom and peace through music beyond nationality and political ideology. This year's edition, which is co-organized by Cheorwon and Seoul, will take place from June 6 until June 9. On June 5 and 6, a conference and small-scale performances will be held at Platform Changdong 61 in northeastern Seoul, followed by large-scale performances at the Goseokjeong Pavilion area in Cheorwon on June 7 to 9, featuring musicians from 14 countries including Korean indie bands Hyukoh and Jannabi, among others. Admissions are free.
imi@donga.com