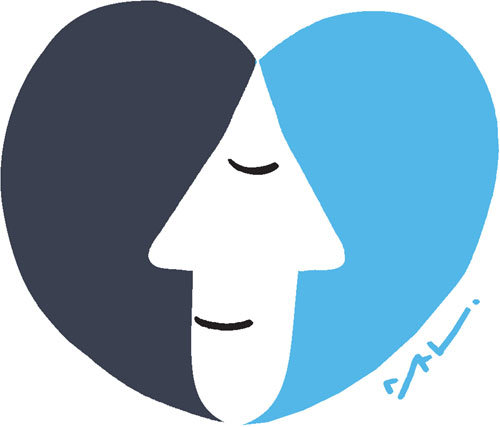 I have thrown away a film scenario that I was working on and started to turn it into a television drama with a Chinese multinational corporation. These days, most TV dramas and movies involve fantastic worlds where their characters transcend time and space and have supernatural power as if to provide an alternative to the frustrating real world. Even though the boundaries of human imagination have been expanded significantly, it has always been pure literature that makes tenacious attempts to interpret existence through the soul-searching introspection of humanity. As I found myself being dwarfed by the extraordinary superheroes, I came across "Steppenwolf" by German-Swiss author Hermann Hesse at a bookstore one day. The book brought me back to the days when I was much younger and reading the book.
This book played a great role in Hesse's winning the Nobel Prize in literature. It is said that the author reflected his ego into the work, as he gave the protagonist a name (Harry Haller) with the same initials as his.
The novel begins as Haller returns to his hometown where he lived for 25 years. He chooses a lodging house, drawn by attractive fragrance created by citizens' cleanness and subtleness. However, the wild and hungry wolf inside Haller takes the lodging house as a disgusting place with stifling rules of citizens. The novel depicts the life in which the ego of the citizen and that of the wolf coexist after a process of clashing each other.
Reading classics has been considered what teenagers should do as part of their mental exercises that would make the latch of their rationality stronger. However, grown-ups who are exhausted by everyday lives, would also find it worthwhile to listen to the call of the wolf howling in the wildness as if taking a moonlight shower.