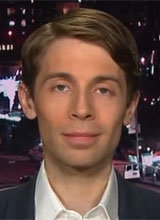 K-Pop boy band member Seungri and singer Jung Jun-young have been alleged to offer "sexual bribery" and film illegal sex videos with high media attention to the cases. K-Pop columnist Jeff Benjamin, who contributes to the Billboards, analyzed the consequences of the scandal in an interview with the Dong-A Ilbo on Thursday (local time).
"It is inevitable for K-Pop artists to see their dignity and humility damaged," he said. "In the past, Korean singers had failed to make a hit in the U.S. market as they only coped 'American style.' Meanwhile, latest K-Pop artists have attracted American fans by showing their own charms."
The columnist pointed out that the key to K-Pop's success lies in a bag of various content consisting of choreography, rapping, visuals and music and a systematic promotion method of releasing music videos, albums and performance simultaneously. Also, he added that K-Pop artists have shown humility in interviews by saying that their honor goes to their fans. Content is less violent and more family-friendly, according to him.
However, K-Pop fans in the United States have been driven into a state of shock due to the allegations of the unprecedented crimes by K-Pop idols stained with sexual bribery, illegal sex video filming and drug use. Benjamin expected that K-Pop artists who made a debut in the U.S. market and rookies who plan on their entry will be faced with questions asking on their opinions about the scandal.
The Reuter's News Agency covered the scandal in an article titled "Sex, lies and video: scandals rock K-pop world," and CNN said that the scandal raised a question how clean K-Pop idols are in their real life.
Benjamin, however, said that the practices of filming women in secret and objectifying women sexually are a socio-cultural matter rather than an intrinsic problem in the nature of K-Pop. He pointed out that some media only focus on the fact that some K-Pop artists are involved in the case and they make the bone of the issue lose focus. Aljazeera posted a photo of a K-Pop band that is irrelevant to the case in an article regarding the scandal, later making an apologetic remark online.
jkim@donga.com