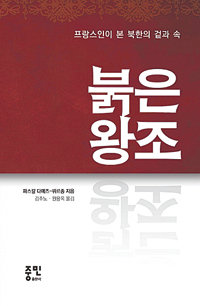 "How can they live as North Koreans?" The book can be summarized in this sentence. It delves into hereditary succession of power in North Korea. Author Pascal Dayez-Burgeon, a North Korea expert who served as a French diplomat in Seoul, has deep knowledge of and insight into Korean history. Looking into the history of Korea from the perspective of an outsider is one of the biggest strengths of this book.
The book starts from the myth of Dangun, the start of the history of Korea. The author traces the origin of the distinct faith and fears that Koreans have harbored over the course of history, from Goguryeo, Goryeo, Joseon, to the period of Japanese colonial rule. He deduces what made North Korea's seemingly impossible "Red Dynasty" possibleㅡ idolization of the Baekdu lineage and voluntary obedience.
The book looks into key milestones in Korea's modern history in detail and at the same time introduces religion, politics, and culture of the East and the West, from the burial custom of Papuans to "Gangnam Style" by PSY. The author has great writing skills. All in all, the book is both bold and interesting.
imi@donga.com