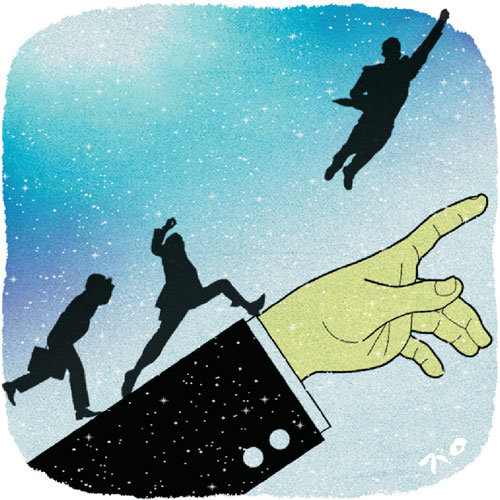 Great men in history rarely lived a happy life. They fell and rose again, took themselves to waves of change and persevered through difficulties. They chose a rugged road and volunteered for troubles. But nowadays, most of us want an easy and stable life. But then again, an easy life is never easy to achieve. For instance, those who prepare for a civil service exam need to climb a high mountain. And so many want to pass the exam because they believe they will finally have an easy and comfortable life once they pass the exam.
But life does not promise us anything. Risks are everywhere and no one knows what would happen tomorrow.
Those who are remembered by history chose risks without reserve. I read about the life of George Orwell who wrote "1984." He was born into a British middle-class family, and if he wanted, he would have lived a comfortable life. But he quit his job as a police officer and became a writer. He washed dishes at a cheap hotel from 5 a.m. to 10 p.m., and even worked as a mine worker, which was risky for him as he was born with asthma and a lung condition. He thought he needed to experience the life of the poor to become a good writer. This is the reason that he voluntarily brought himself to the lowest place of society. Thanks to this, he was able to give the humanity outstanding literature.
"Of all that is written, I love only what a person hath written with his blood. Write with blood, and thou wilt find that blood is spirit," said Friedrich Nietzsche.