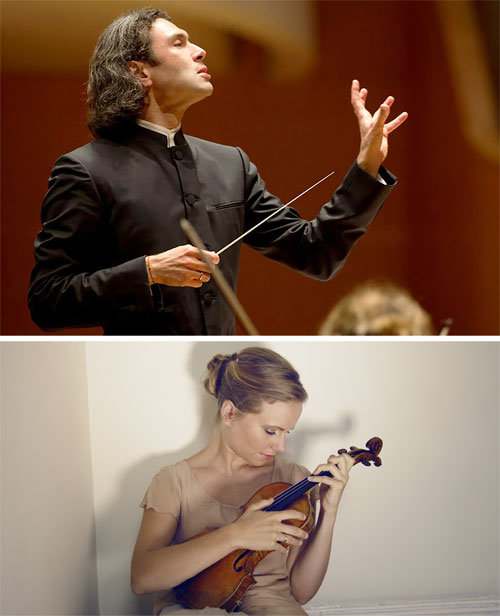 Principal conductor Vladimir Jurowski of the London Philharmonic Orchestra will be returning to Seoul in 11 years with the London Philharmonic Orchestra to perform with violinist Julia Fischer on March 7 at the Concert Hall at the Seoul Arts Center. Jurowski has performed in Seoul on the first season of his appointment in 2008 to play the Prokofiev Symphony No. 5.
Under Jurowski, the London Philharmonic Orchestra has released a number of albums performing Brahms, Zemlinsky and other great musicians through its own label, the London Philharmonic Orchestra. His performances are praised as "culmination of leading the orchestra". He is capable of wafting a variety of articulated notes, particularly dramatic in post-romanticism repertories.
He comes from a family of musical background. His great grandfather, father and brother shared the same vocation as conductor and his grandfather is a well-known film music composer. His father, Mikhail Jurowski, visited Korea last year and conducted for the Korean Symphony Orchestra.
"My father encouraged me to explore any kind of music," Jurowski said. "Above all, he fostered an environment where music could grow in both the mind and the heart."
German violinist Julia Fischer, who will perform a Mendelssohn violin concerto with the orchestra, is a favorite with Korean fans. Aside from a number of performances with the orchestra, she held a recital in 2016 and will perform a Brahms concerto in July with the Dresden Philharmonic Orchestra conducted by Michael Sanderling.
The upcoming performance will commence with Richard Strauss' tone poem, Till Eulenspiegel's Merry Pranks, and conclude with Brahms Symphony No. 2.
gustav@donga.com