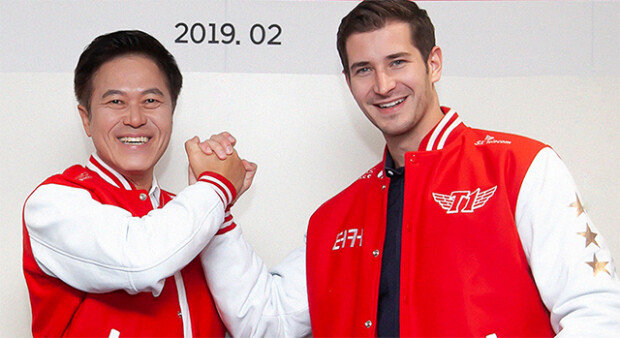 SK Telecom, one of the biggest South Korean telecommunications operators, is establishing an e-sports company with Comcast, the American telecommunications giant and the owner of global enterprises such as NBC, Universal Studio, and DreamWorks Animation. The joint venture project is expected to help SK Telecom to make inroads into the ever-growing global e-sports market while boosting exposure to the mainstream viewership represented by the millennial generation.
On Sunday, SK Telecom signed a strategic partnership with Spectacor, Comcast's subsidiary in charge of the group's sports and entertainment business, a day before the opening of Mobile World Congress 2019 in Barcelona, Spain. Under the partnership, Comcast will become the second largest shareholder of SK T1, an e-sports club founded in 2004 in which SK Telecom holds the controlling stake.
The two companies will push for various projects together such as content creation and streaming platform business while working towards the ambitious goal of making T1 the "FC Barcelona" in e-sports industry. In addition to the traditional broadcasting business, the joint venture will produce movies and TV series about the character or the life of globally popular e-sports players and pursue jersey and goods businesses as well.
Dong-Jin Shin shine@donga.com